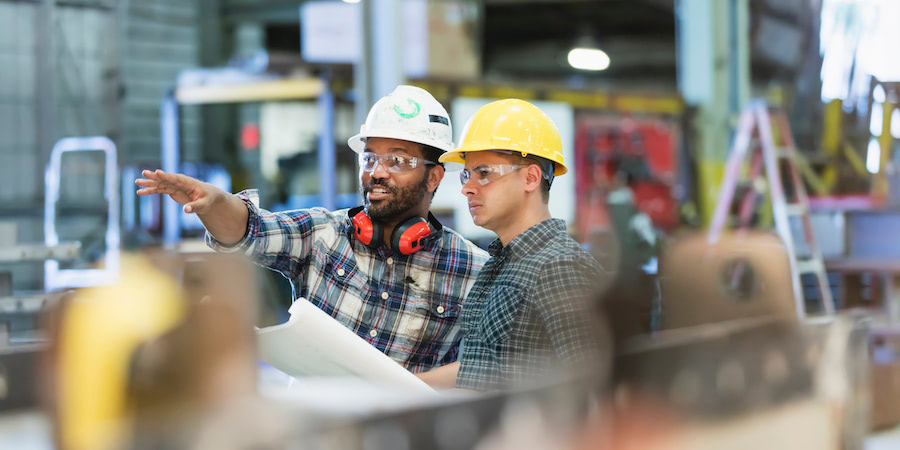 Managing the total cost of an industrial or consumer new product development (NPD) project lies in balancing the bottom line with needs.
While choosing a low-cost plastic injection molder seems like the path of least resistance (and least cost), this supplier may not take into account all long-term soft costs: designing for quality, speed to market, and risk reduction.
On the other hand, a full-service, custom injection molder is a value-add for executing your NPD and controlling Total Delivered Cost (TDC) over the life of the product or component. A full-service molder with plastic parts expertise uses a turnkey approach to optimize the entire process, account for all costs from design through production, and offer a one-stop solution to help ensure quality.
A reliable source to perform custom injection molding for complex applications should offer these areas of expertise to enhance the entire NPD process:
Upfront Design/Engineering Support
Having molder involvement from project initiation solidifies the working relationship with in-house teams, sets proper project expectations, and speeds the process.
Pre-tooling design work reduces, or perhaps eliminates, build-sample-evaluate-change iterations, saving at least two months in project time and costs.
Design for Manufacturability (DfM) aligns engineering and production during initial design so potential problems are identified and resolved before costly rework results.
Secondary Services
A single supplier that can handle key finishing operations — overmolding, assembly, welding, machining — reduces the need for multiple vendors, numerous related interviews, and time-consuming plant inspections.
One trusted supplier also alleviates the need for assembly space and additional labor (and its cost).
Injection molding supplier consolidation can

strengthen a supply chain by providing better control over costs and quality along with the added benefit of central, customized service and support.
Communication
Molder participation in, and facilitation of, discussions with your in-house team leads to streamlined sharing of detailed information across multiple departments.
There are no assumptions about next steps, timelines, or manufacturability. The plastic injection molder and project team are on the same page.
Just as injection molders must be aligned with top tool makers in their supply chains, aligning the molder with company design and production teams is the only way to achieve

manufacturing excellence.
Quality
Conducting an on-site quality audit reveals if a custom injection molder has the right level of expertise, facilities, and quality procedures in place to deliver to specific project requirements.
A molder with a dedicated quality department ensures standardization of specifications for tight tolerances and dimensions as well as leak testing and destructive testing.
In conjunction with design engineers, the molder's quality engineers should quickly identify and solve problems.
Scientific molding's robust process results in

consistent, repeatable, high-quality outcomes throughout all production cycles.
Supply Chain/Inventory
Instead of maintaining high volumes of inventory, create and implement forecasting agreements for right time/right quantity production.
Inventory management and assumption of purchase responsibility for items that facilitate assembly reduce the number of steps in a supply chain.
Strategically building a partnership with an experienced injection molder helps keep your project on time, on spec, and on budget.
A supplier's delivery performance, or On-Time Delivery (OTD), reflects their grasp on materials handling and production processes.
Proper execution in any one of these five areas takes significant skill and experience, but being able to confidently tackle all five requires a true a full-service, injection molding expert.
Remember that path-of-least-resistance supplier mentioned earlier? An injection molder that trades on price rarely delivers on value. Their narrow focus and limited support typically results in delayed timelines, lost opportunities, disrupted supply chains, poor quality, and financial implications.
An experienced plastic injection molder, such as Kaysun, proactively and systematically addresses these risks throughout new product development to efficiently produce custom injection molded plastic components while controlling total NPD costs over the life of the product. What type of injection molding partner do you need? Find out in the resource below!