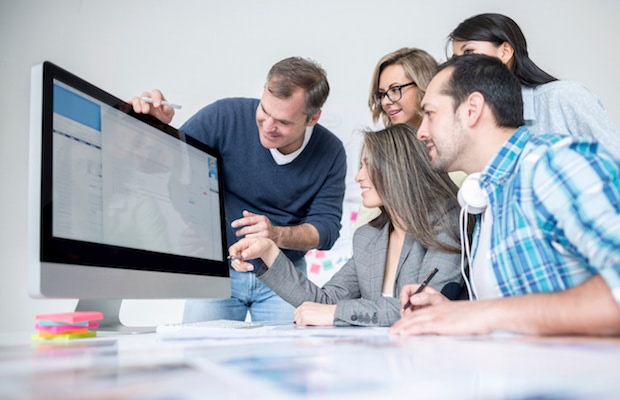 Managing the total cost of an Industrial or Consumer Products New Product Development (NPD) project lies in balancing the bottom line with needs.
Choosing a low-cost supplier like an injection molder seems to be the path of least resistance, but it may not take all long-term soft costs into account — such as designing for quality, speed to market and risk reduction.
On the other hand, a full-service, complex molder is a value-add for executing your NPD and controlling total costs over the life of the product or component. A full-service molder's turnkey approach encompasses the entire process, accounts for all costs from design through production, and offers a one-stop solution that helps ensure quality.
Using a full-service molder that has experience with complex projects and plastics expertise has benefits in the following areas throughout the NPD process:
Upfront Design/Engineering Support
Molder involvement from project initiation solidifies the working relationship with in-house teams, project expectations and speeds process
Pre-tooling design work reduces or eliminates build-sample-evaluate-change iterations, saving at least two months in project time/costs
Secondary Services
Availability of key finishing operations like overmolding, assembly, welding and machining from a single supplier
Reduced need for multiple vendors, related interviews and plant inspections
Alleviation of assembly space and labor concerns
Communication
Molder participation in and facilitation of discussions with your in-house team leads to streamlined sharing of detailed information across multiple departments (i.e. Quality, Sourcing, Engineering)
Elimination of assumptions about next steps, timelines and manufacturability between molder and project team
Alignment of design and production teams at your company and the molder
Quality
Streamlined vendor relationships reduce time spent on quality control procedures
A molder with a dedicated Quality department ensures standardization of specifications for tolerances, dimensions, leak and destructive testing
Problems are identified and solved quickly as the molder's Quality engineers troubleshoot in conjunction with design engineers
Supply Chain/Inventory
Creation and implementation of forecasting agreements for right time/right quantity production instead of maintaining high volumes of inventory
Inventory management and assumption of purchase responsibility for items that facilitate assembly (i.e., bolts, screws) reduce the number of steps in your supply chain
An injection molder that trades on price doesn't necessarily deliver on value, as their narrow focus and limited support may result in delayed timelines, lost opportunities, disrupted supply chains, quality erosion and financial implications.
An experienced, full-service molder like Kaysun proactively and systematically addresses these risks throughout your NPD to efficiently produce complex injection-molded plastic components and control total NPD costs over the life of the product.