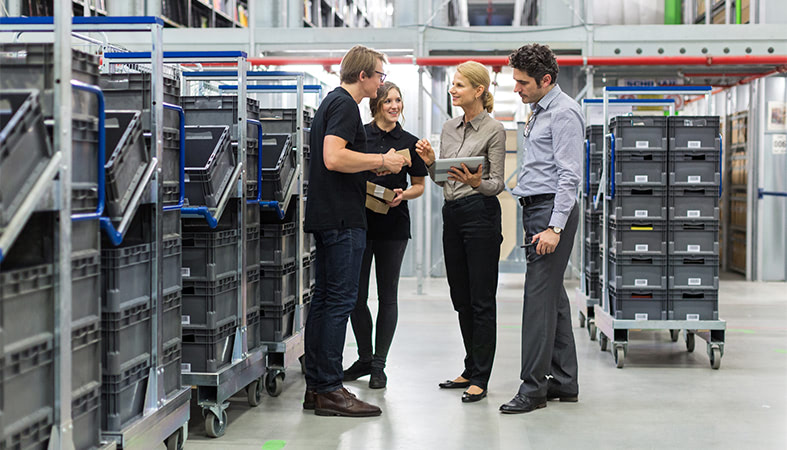 A supply chain is a staple for any manufacturer, and the suppliers within it largely dictate production processes, costs, and profitability of the end product. This may explain why OEMs put a lot of time and effort into managing their supply chains — but is managing supplier relationships enough to remain competitive?
Manufacturers Are Redefining The Role of Supply Chain Partners
Supplier performance is no longer evaluated solely by order fulfillment or the bottom line cost, but also by the competitive differentiators that suppliers bring to the table that contribute to OEM business growth. Research supports the transition, reporting that 79% of companies with high-performing supply chains achieve above-average growth compared to just 8% of companies with lesser supply chain support.
To illustrate the point, consider OEMs that depend on injection molded parts and components for their products. Being selective about the injection molder they align with is crucial. There are obvious differences in capabilities between commodity molders and specialized or diversified molders that will eliminate some from consideration, but what about those that remain? What value-adds should OEMs look for to ensure their molder will provide growth opportunities?
Injection Molders as Supply Chain Partners
The answer lies in how the injection molder envisions its role within the supply chain. An injection molder being able to capably execute a production run is important, but there are more dynamics at play within a given project. A molder must be willing to be a partner beyond traditional supply chain parameters, offering:
Design review, feedback, materials recommendations, testing, and pre-production modification if necessary
Prototype tooling and options
Advanced process analysis and technologies including Design for Manufacturability, scientific molding, and moldflow analysis
In-house customization, including overmolding and select secondary operations
Robust equipment with presses ranging in size, format, tight tolerance positioning accuracy, robotics, and automation to accommodate a variety of critical-use part projects
Proven expertise in meeting customer needs, including short lead times, tight production schedules and on-time delivery (OTD).
A supplier that can deliver on some items on this checklist could provide efficiencies that boost bottom lines. Finding an injection molder that provides all of these advantages — like Kaysun — is a partner OEMs can rely on to help their businesses grow. Better evaluate molder capabilities and find the best possible injection molding partner using our tip sheet, What Type of Injection Molder Do You Need? Click the button below to access your copy now!