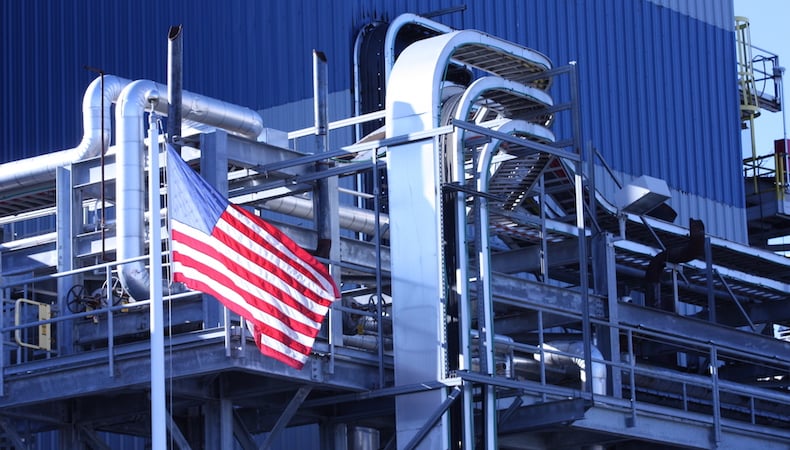 International trade tensions and pandemic-related developments have brought heightened awareness to reshoring. US-China decoupling has American manufacturers reviewing all of their overseas relationships, and 69% of respondents to a recent Thomas Industrial survey indicated they "are likely to bring manufacturing production and sourcing back to North America."1
Given the unstable political and public health environments, it's hardly a surprise that the majority of American companies in the manufacturing and industrial sectors are considering decoupling. In fact, about one-third of company leadership teams have already moved manufacturing out of China, or have action plans in place to do so within the next two to three years.1
What could raise some eyebrows, however, is the urgency with which reshoring is being met. After all, reshoring isn't a new concept. What makes the present different from the past?
The answer is both simple and complicated because it's framed in the "new normal" of international trade agreement upheaval and the still largely undetermined impact of COVID-19. However, American manufacturers are seeing opportunities to improve new products and existing offerings, services, and bottom lines in four key areas by bringing projects and jobs back to domestic soil.
1. Supply Chain Resiliency
Supply chain instability is a major obstacle American manufacturers are grappling with as it relates to offshoring. More to the point, it's the challenges introduced by COVID-19 that are causing the most obvious friction.
Pandemic-related overseas plant closures and the ineffective and/or expensive procurement of raw materials or required products are major supply chain disruptors. The latter is particularly worrisome for American manufacturers as supply stabilization goes hand-in-hand with consistent production. Thomas Industrial survey participants ranked the needs:
Source: https://blog.thomasnet.com/reshoring-creates-opportunities-for-manufacturers-in-2020
The depth and breadth of the disruptions has gotten American manufacturers to rethink the value of reshoring. Instead of remaining at the mercy of an uncertain future, choosing to strategize around supply chain resiliency has been a strategic focus. Nearly 60% of decision makers point to the amplified need for taking control of their supply chain visibility and sourcing/distribution shifting is paramount to minimize disruptions.1 Having access to domestic supply and services is key.
2. improved cost management
The longstanding argument for overseas outsourcing was labor cost. As few as ten years ago, China had manufacturing costs at least 30% lower than those in the United States.2
However, the advent of automation, the flexibility/scalability technologies offer, and decreased domestic energy costs have tipped the scales in favor of reshoring. Not unlike material and product sourcing, having local control of budget allocation gives manufacturers an advantage similar to that they were receiving by outsourcing.
3. faster turnaround times
COVID-19 restrictions aside, outsourced project delivery are often at the behest of arbitrary timelines, which makes for potential conflict in an increasingly On Time Delivery (OTD) world. Time zones and cultural differences may put production schedules in flux. Defective products may necessitate a re-run. Shipping — already commonly taking weeks — could easily be waylaid by missed deadlines, weather, or other intervening events.
US-China decoupling, on the other hand, largely eliminates these concerns. Local supply chains means local suppliers, and manufacturing lead times are dramatically shortened. Further, having access to key supplier and injection molder partnerships — like that offered by Kaysun — gives manufacturers opportunities to leverage expertise that can also shortcut turnaround times.
4. QUALITY CONTROL
Product and service quality — or lack thereof — has been a risk many companies are willing to take when offshoring. Managing these critical areas often did not offset the savings on labor and operating costs.
The rub, though, was increased product defects, recalls, and potential safety issues that were also expensive. The pandemic has shone a light on the need for reshoring to maintain quality control. Offshore factory suspensions or other product restrictions caught 35% of manufacturers off guard, with 8% reporting a related surge in costs of goods.1 Without reshoring, course correction — which some manufacturers are predicting could take years to accomplish — quickly erodes perceived savings and quality remains a moot point.
Fabricated materials — including injection molded parts — top the list for 41% of manufacturers seeking to achieve US-China decoupling and stabilize their supply chain and production schedules.1 Custom injection molders that are cognizant of the ongoing need and have the expertise to truly partner with manufacturers are key components in reshoring success.
Our white paper, Exploring Reshoring: Insights for Manufacturers provides comprehensive tips and tools for determining if reshoring is your next step, and how injection molders could play a pivotal role. Click the button below to download your copy now!
SOURCES
1Thomasnet, Reshoring Is Creating Opportunities For North American Manufacturers, August 20, 2020
2Engineering Specialties, Inc., Why More OEMs are Reshoring Manufacturing Through COVID-19, August 25, 2020