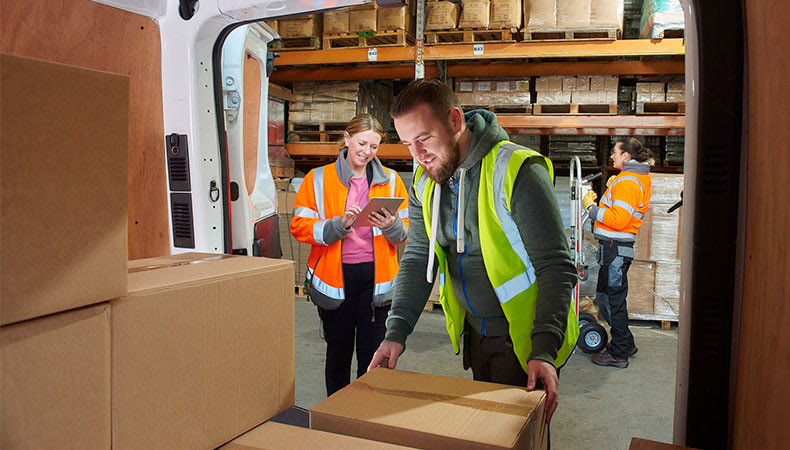 According to a recent study, about half of industrial buyers make decisions about adding suppliers in less than 30 days. In that time they vet an average of five suppliers, evaluating each on criteria including market presence, brand strength, and reputation. The most heavily weighted criterion, however, is delivery performance.
Why the focus on On-Time Delivery (OTD)? How well or how poorly a supplier is measured by this key performance indicator usually reflects their grasp on materials handling and production processes. Inefficiencies have ripple effects within the supply chain and manufacturer relationships. Instead of being known for delivering what's needed when it's needed, manufacturers dealing with poor supplier OTD could be routinely navigating delays, absorbing otherwise unnecessary costs like expedited shipping, losing time to market, and inevitably managing customer complaints. Poor OTD could ultimately mean losing customers.
Building Strategic Relationships
Viewed from that perspective, it's easy to understand why industrial buyers seek out suppliers — including injection molders — with excellent, established OTD track records with which to build strategic supply chain relationships that:
Consistently measure up: Manufacturers have largely adopted the use of supplier scorecards to better understand supplier OTD and how they measure up against expectations. This apples-to-apples comparison gives industrial buyers objective insight into which suppliers consistently score well and earn business, as well as those supplier relationships that may require reevaluation.
Minimize unpredictability: Suppliers that regularly and clearly communicate, and have proven processes in place for reliable outcomes reinforce trustworthiness. Manufacturers that are in the loop with suppliers can confidently commit to delivery schedules.
Add value: OTD is just one facet of a trusted supplier relationship. Suppliers that can engage in larger conversations about high-productivity solutions — such as Design for Manufacturability (DfM) in the case of injection molders — do more than instill confidence in manufacturers. These suppliers add true value to the relationship that strengthens trust, grows business, and drives profits.
As a result of our superior OTD, Kaysun has long been a trusted supplier to automotive, medical, military, and consumer and industrial OEMs. We are also committed to sharing our expertise to help manufacturers control costs and increase profitability, like the practical advice you'll find in our eBook, Tooling Design for Injection Molding. Click the button below to access your copy now.