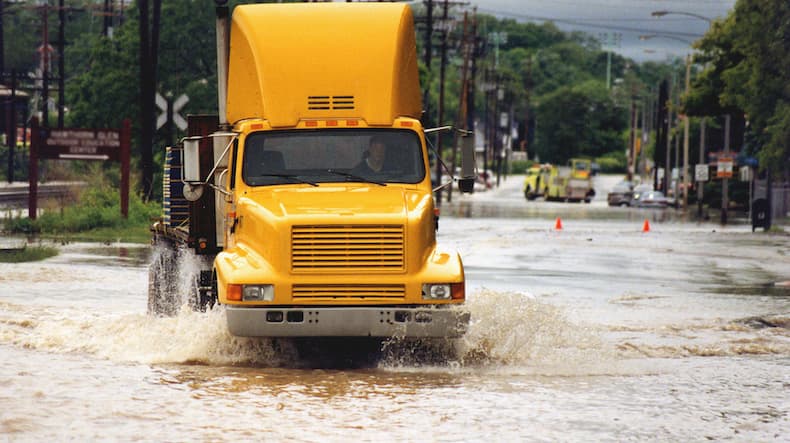 As Hurricane Ida unleashed its Category 4 fury on the state of Louisiana, plastics industry professionals kept a wary eye on the storm's path. The repercussions of Hurricane Laura and Winter Storm Uri upended the resins market, which is still struggling. As the fifth strongest hurricane to ever make landfall in the continental United States1, Ida could have easily wiped out any progress made toward market restoration.
But, for the most part, Ida spared the plastics industry from further devastation. The hurricane veered away from the hub of resin production facilities in western Louisiana and eastern Texas, some of which were just coming back online.
Ida didn't impact resin capacity to the degree the earlier natural disasters did. However, that's not to say there weren't consequences for resins and the industries that depend upon them. Let's take a look at the current state of Resin Shortage 2021.
Commodity Resins: Supply and Demand
Taking cues from the lessons of Laura and Uri, many resins production facilities chose to shut down in advance of Ida. Doing so is thought to have minimized some of the inherent risk and allowed plants to resume operations faster. Even so, sweeping power outages, the inability to have on-site workforces, and other storm-interrupted logistics slowed capacity.
In the days following Ida's departure from Louisiana, industry experts estimated U.S. petroleum refining dipped by about 10%2, and the production capacity of commodity resins was reduced by varying degrees:
COMMODITY RESINS
ESTIMATED PRODUCTION CAPACITY REDUCTIONS
(POST-HURRICANE IDA)2

Polystyrene (PS)

-24%

Low density polyethylene (LDPE)

-21%

High density polyethylene (HDPE)

-13%

Linear low density polyethylene (LLDPE)

-12%

Polypropylene (PP)

-9%
The Resins Pricing Equation
Capacity reductions proved to be less detrimental than initially anticipated, but it didn't quell pricing fears. Manufacturers, injection molders, and all others dependent on resins understandably held their collective breath as Ida's impact on materials pricing evidenced itself.
According to consultants in global chemical technologies, spot markets indicated a minor price response to Ida primarily because:
Prices were already at or near record highs for commodity resins, and squeezed margins didn't allow users to absorb additional costs
PS, LDPE, HDPE, PP inventories were much lower than average, but at levels sufficient to head off some of the commodities pricing pressure experienced after Laura and Uri
That's not to suggest that manufacturers are out of the woods when it comes to the resin shortage. Pricing remains volatile and deeply influenced by demand and shipping costs.
For imports, container shortages have many manufacturers vying for limited container space with consumer goods companies starting to send items to the United States for the holiday season. Shipping costs have gone from extremely high to astronomical as a result, and it's not uncommon for freight and logistics charges to equal if not exceed the cost of some resins.2
Suppliers, Sources, and the Role of Your Injection Molder
Nearly 60% of manufacturers reporting resin shortages, and costs reflect it.3 Even traditionally cost-effective and widely available solutions such as regrind are four to six times more expensive than previously priced.3 Since the supply-demand imbalance is expected to last for up to an additional three years according to industry experts3, manufacturers are wise to continue to develop comprehensive long-term strategies.
Resin Shortage 2021 poses particular challenges to supply chain disruptions and alternative materials sourcing. Manufacturers are leaning on and into their supplier relationships to help. Injection molders are sought out for their experience and guidance in resins selection. Sourcing and approving multiple resins for one project has become common practice to prevent shortage-driven delays.
Kaysun takes this logic one step further by offering a collaborative global supply strategy that helps identify different countries of origin (typically at least one onshore and one offshore plastics supplier) for materials fulfillment. It's a failsafe option that puts our customers in the best position to succeed, even in these challenging times.
The impact and duration of the resin shortage are wholly unknown, but there's little doubt that the foreseeable future is dictated by the resin shortage. Leverage your molder's expertise in resin selection using the action plan steps in Checklist: OEM-Molder Strategies for the Resin Shortage. Click the button below to download your copy now.
SOURCES
1Earth Observatory, NASA, Hurricane Ida Batters Louisiana, August 30, 2021
2Plastics Today, The Resin Market in the Aftermath of Hurricane Ida, September 7, 2021
3Supply Chain Dive, Industrial buyers face a resin market with tight supplies, spiking prices, September 2, 2021