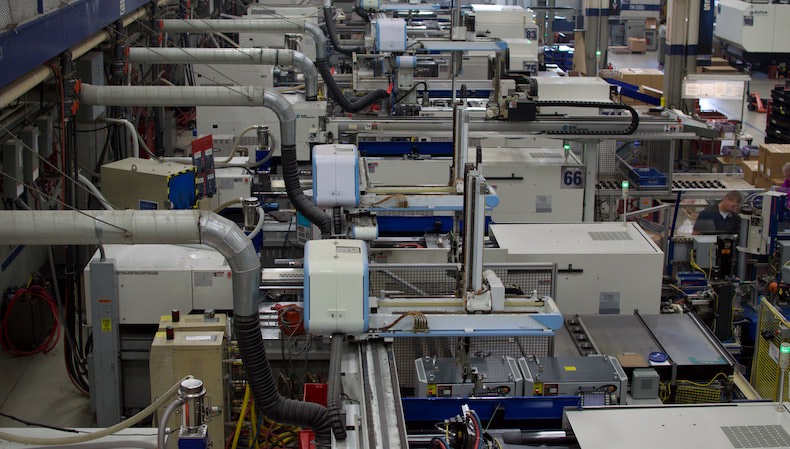 Are you considering injection molding for the production of a current or upcoming plastic parts project? If so, you came to the right place. Injection molding is the ideal process for the production of a wide range of complex plastic components, and can benefit OEMs across many different industries. It's consistent, affordable, and creates durable, high-quality plastic parts that can withstand just about any environment.
To understand how injection molding can really help today's manufacturers, here are the top 15 benefits to utilizing the process (in no particular order):
1. Ability to Produce Detail/Complex Geometry
With the right tool design and a scientific molding approach to process optimization, injection molding can help manufacturers produce highly complex, detailed plastic parts, such as the one pictured below: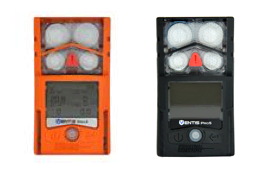 2. Efficiency
If you partner with a sophisticated injection molder, you'll be working with a team that likely has decades of experience under their belts. This means they know exactly how to optimize design and manufacture your components in the most efficient way possible, and focus on the design upfront to minimize problems down the road. Processes like overmolding can also combine steps in the manufacturing process to increase efficiency.
3. Strength
The strength and durability of plastics has greatly increased over the years, and today's lightweight thermoplastics can withstand even the most rugged environments. There are many types of engineering grade plastic to choose from, allowing OEMs to find exactly the right options for their applications.
4. Ability to Simultaneously Use Multiple Types of Plastic
It's not uncommon for complex part designs to require components made of different materials. Plastics expertise from the molder's project engineers can help ensure that different polymers are compatible under all conditions to help reduce defects.
5. Cost Savings
There are several ways that injection molding can help OEMs experience lower costs, from plastic part consolidation to overmolding. However, the number one way the process leads to low-cost outcomes is by significantly reducing the number of problems in, or increasing the moldability of, the part design before production starts—minimizing the need for expensive tooling changes down the road.
6. Precision
For OEMs with complex part designs requiring tight tolerances, injection molders can achieve designs accurate to within +/- .001 inches.
7. Product Development Timeline
From upfront design support to moldflow analysis software, injection molding can help OEMs achieve a shorter product development timeline, in turn speeding time to market.
8. Multiple Finishes
Does your plastic part require a smooth finished appearance? Most parts come out of the mold with a smooth surface finish very close to their final look. Even if you aren't going for a smooth appearance, you're still in luck, as injection molding allows for many surface finishes that don't require secondary operations. From matte finishes and unique textures to engraving, injection molding can provide the desired finish you're looking for.
9. High-Output Production
If you need to produce a large run of a single part/component, the injection molding process is ideal, as it ensures a consistent, repeatable design due to all parts being created from the same mold.
10. Color Control
From clear to magenta, whatever color you need your plastic to be, injection molders can make it happen—even including multiple colors in one product when two-shot or overmolding processes are used.
11. Product/Part Consistency
The production of plastic components for critical-use applications requires a consistent, repeatable process to achieve complex designs with tight tolerances. Injection molding helps ensure a consistent quality by repeatedly using the same mold for each part, and using scientific molding sensors to monitor the activity inside the mold.
12. Flexibility
Injection molding is all about flexibility. Whether we're talking about the plastic properties themselves or your ability to be flexible in your color choices and material selection, injection molding gives OEMs lots of freedom with their design choices — especially when compared to metal.
13. Reduced Waste
At Kaysun, we're proud to be a part of several green initiatives that positively impact the environment. Using plastic regrind can even help OEMs save on money and materials.
14. Low Labor Costs
Much of the injection molding process is automated by machines and robots, and controlled by a sole operator or mold technician. This keeps labor costs to a minimum and passes on savings to the customer.
15. Lightweighting
From the automotive industry to military applications, many OEMs are turning to plastic to help reduce the weight of their products. Today, high-strength, lightweight thermoplastics can be used to replace metal components with virtually no difference in strength or dependability.
Why Working with an Experienced Injection Molder Matters
In order to truly benefit from all the advantages listed above, it's important that manufacturers seek out experienced complex injection molders who know how to maximize efficiency and overcome any design or process issues that might arise. Having the best equipment, technology, and materials will only get you so far; it's having the best, most experienced engineers and tooling partners that will really make a difference in your lead times, costs, and final quality.
Before you decide on an injection molder for your project, make sure you ask yourself, among other things:
Does the molder have in-house engineering expertise?
Do they have scientific molding and overmolding capabilities?
Do they have in-house tooling design and maintenance capabilities?
Do they have robust QA/QC and testing procedures?
Do they understand the complexities of my industry and the critical-use nature of my products?
If you can answer "Yes" to those questions, you know you'll be choosing an experienced partner you can trust; one that can ensure better part reliability, better consistency from run-to-run, and minimizes the amount of rework. Ready to see which injection molders meet these requirements? Download our free checklist below!