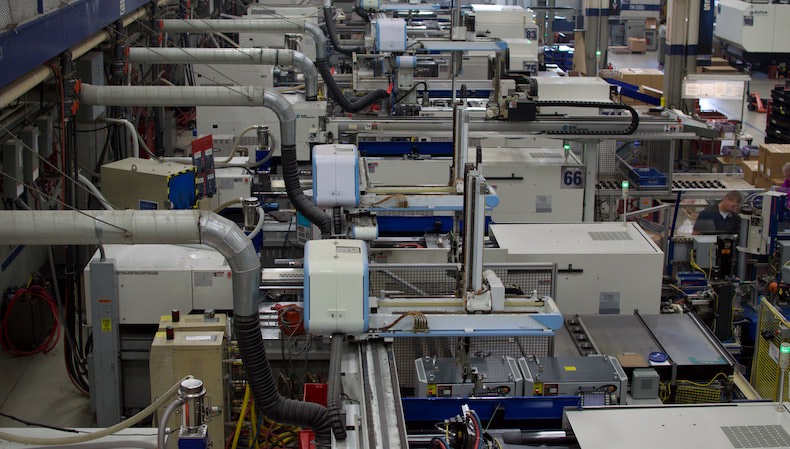 OEMs across many industries can attest to the benefits of injection molding. It's ideal for consistent, affordable production of a wide range of high-quality complex plastic parts that can withstand about any environment.
That's reason enough to rank plastic injection molding high on the list of go-to solutions, but there's more. To better understand how and why manufacturers use the process, let's take a look at the individual merits of the top 14 benefits of plastic injection molding (listed in no particular order):
1. Ability to Produce DetailED/Complex Geometry
With the right tool design and a scientific molding approach to process optimization, injection molding can help manufacturers produce highly complex, detailed plastic parts in large volume with virtually no deviation.
The key to consistency is reliance on the comprehensive data collection and analysis techniques at the center of scientific molding, as well as the engineers trained in the process. Specialization is required to accurately develop and document the specifications, settings, and steps required to create a tightly controlled and repeatable manufacturing process. When done correctly, impressive details and geometries follow, such as those pictured below: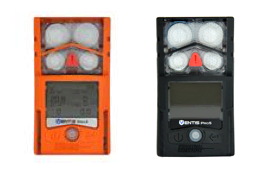 2. Efficiency
An experienced custom injection molding partner provides manufacturers with a decided advantage in terms of efficiency. The molder's teams — from engineering through production — likely have decades of expertise to draw upon when determining how to optimize part design and manufacturing. Implementing best practices like focusing on design upfront to minimize problems later on, and incorporating value-added services to combine production process steps generally streamline time and cost commitments.
3. Strength
The strength and durability of plastics has greatly increased over the years, and today's lightweight thermoplastics can withstand even the harshest environments on par with — or better than — metal parts. There are more than 25,000 engineered materials to choose from for constructing complex injection molding applications. High-performance blends and hybrids can also be formulated to meet very specific part requirements and characteristics, such as high tensile strength.
4. Ability to Simultaneously Use Multiple Types of Plastic
It's not uncommon for complex part designs to require components made of different materials. While seemingly a matter of simple choices, safely combining plastics can be extremely complicated. By ensuring compatibility under all circumstances, plastics expertise from the molder's project engineers is instrumental in mitigating defects, injury risks, and warranty claims.
5. Cost Savings
There are several ways that injection molding can help OEMs experience lower costs, from plastic part consolidation to overmolding. However, the number one way to manage costs is collaboration between OEM and injection molding engineering teams well before production is set. Focusing on Design for Manufacturability (DfM) and other detailed processes during the design phase significantly reduces the number of problems sometimes encountered with moldability — minimizing the need for expensive tooling changes, downtime, and other production delays.
6. Precision
For OEMs with complex part designs requiring tight tolerances, injection molders can achieve designs accurate to within +/- .001 inches. These measurements are not only possible, they're repeatable across production runs and equipment.
7. shorten Product Development Timeline
Different skill sets of injection molding engineers can help OEMs achieve a shorter product development timeline. Doing so ensures faster production cycles and getting defect-free parts to market faster — a decided competitive advantage for manufacturers.
8. Multiple Finishes
Most injection-molded parts are produced with a smooth surface finish very close to the desired final look. However, a smooth appearance isn't appropriate for every application. Depending on the physical and chemical properties of the plastics used, injection molding allows for surface finishes that don't require secondary operations — from matte finishes and unique textures to engraving and more.
9. High-Output Production AND CONSISTENCY
High-output production of complex plastic parts requires a consistent, repeatable process to achieve designs with tight tolerances. Injection molding helps ensure a consistent quality by repeatedly using the same mold for each part, backed by an injection molder's continuous improvement practices that incorporate current leading-edge technologies.
10. Color Control
From clear to any color an OEM needs, injection molders can make it happen by aligning plastics, additives, and biocompatibility to achieve desired coloration. Often, multiple colors are needed in one product. In that case, overmolding is the solution provided the injection molder has the requisite experience in multi-material injection molding.
11. Flexibility
Injection molding is all about flexibility, whether ascribed to some plastics' properties or the ability for OEMs to make custom color choices or meet specific project requirements. Injection molding gives OEMs freedom in design choices — especially when compared to metal.
12. Reduced Waste
At Kaysun, we're proud to be a part of several green initiatives that positively impact the environment, but our commitment to the planet doesn't end at corporate social responsibility. We understand the injection molding advantages of sustainable practices — both ecological and economic — such as using plastic regrind, which minimizes waste and directly benefits OEMs.
13. LowER Labor Costs
Much of the injection molding process is automated by machines and robots, and controlled by a sole operator or technician. This streamlines labor costs and also greatly reduces the risk of rework caused by part defects or human error — both of which save OEMs money.
14. Lightweighting
Although probably most prevalent in the automotive industry, lightweighting is used by OEMs in a number of industries. Simply put, using plastic parts helps reduce the weight of metal parts. Today, high-strength, lightweight thermoplastics can be used to replace metal components with virtually no difference in strength or dependability.
Why Working with an Experienced Injection Molder Matters
In order to truly leverage the benefits of injection molding, it's important that manufacturers seek out experienced custom plastic injection molders that know how to maximize efficiency and overcome any design or process issues that might arise.
Having the best equipment, technology, and materials will only get you so far; it's having the best, most experienced injection molding engineers and tooling partners that will really make a difference in your lead times, costs, and final quality.
Before deciding on an injection molder for your project, ask these key questions:
Does the molder have in-house engineering expertise?
Do they have scientific molding and overmolding capabilities?
Do they have in-house tooling design and maintenance capabilities?
Do they have robust QA/QC and testing procedures?
Do they understand the complexities of my industry and the nature of my products?
If you can answer "Yes" to those questions, you know you're choosing an experienced partner you can trust to maximize injection molding advantages. Get the quality, value, and expertise you need to affordably produce complex injection-molded parts. Read more in our guide, Custom Injection Molding for a Competitive Advantage.