Custom Plastic Part Design & Molding Experts
Industry Leading Engineers Save Time and Money
Kaysun Corporation's engineering and manufacturing teams work with clients to select the best materials and processes to maximize the manufacturability of their products, saving them millions of dollars in plastics design and development costs.
Because the products we make are often complex in design with exact tolerances, the best way to optimize the design process is by getting Kaysun involved in the earliest stages of the project. This is the perfect time to combine the client's vision of how they want the product to perform with our own deep knowledge of technology, material science, and manufacturability. Working together early in the design process results in the best possible product at the lowest possible cost.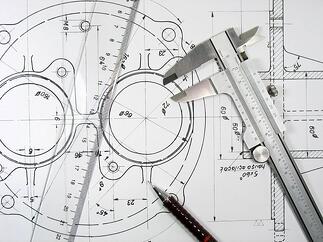 From Conceptualization through Production
Ideally this starts at conceptualization—as a trusted partner, clients often come to Kaysun with a mere idea, a "what if" possibility. We then discuss function, performance, styling, human factors, conditions of use, design, tooling options, and manufacturability. Design revelations often happen during these sessions—sometimes even a breakthrough that had never been considered, such as an innovative combination of tool design, materials, and processes that reduces the number of parts, improving durability and reducing costs.
Once the design is fully understood and approved, the engineering teams can quickly move on to advanced design, material selection, prototyping, molding and tool design, and production. An increasing number of products are smaller in size, yet highly complex with precise tolerances. This is where Kaysun thrives. We implement rigorous testing of materials and design, including computer modeling to verify key parameters, finite element analysis (FEA), and predictive analytics such as moldfill analysis. Sophisticated laser and vision inspection equipment search for any potential flaws, defects, and process variances.
Collaborating early in the design process is the best way to deliver high-quality products in the least amount of time—ideal for taking advantage of market opportunities or emergency needs. To learn more about how we can help on your next injection molding project, click the button below to contact one of our engineers.