Medical Device Manufacturing
Experts
Leverage Injection Molding to Stay on Pace with Technology
The complexity of medical devices and equipment is rapidly changing. For example, more emphasis is being placed on less-invasive surgical procedures. This requires using medical equipment that is smaller in size, but more complex in geometry and function—a big challenge for designers and engineers.

Product performance is often dependent on the characteristics of the plastic material that is used, which can be engineered to have enhanced properties such as strength, flexibility, transparency, biocompatibility, and temperature and chemical resistance. Antimicrobial agents such as silver ions can also be mixed into the plastic melt, resulting in final parts or products that have microbe-resistant surfaces. With thousands of engineered resins to choose from, it is important to work with an injection molder that is experienced with medical-grade polymers.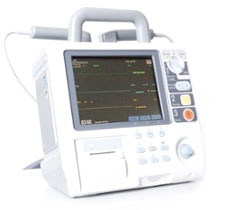 Improve Performance and Satisfaction with Overmolding
Ease of use is another important medical design consideration for equipment, such as hand-held devices. Human-factors analysis is essential for determining the best ergonomic design. Overmolding is an injection-molding technique that is often used to create a smooth, comfortable surface that is easy to grip and also helps dampen vibration. Risk of damage due to dropping can also be minimized by using plastics that provide excellent impact resistance.
The Perfect Part, Every Time, with the Tightest Tolerances
Top performance of medical devices and equipment often depends on mission-critical plastic parts—any failure can put a patient at risk. That's why medical clients depend on Kaysun. We have the technology and expertise to make the perfect part, every time, with the tightest tolerances.
Medical equipment is a highly competitive market. Rapid turnaround on new products is critical for gaining a competitive edge, which is why it is important to have a true working partnership with your injection molding supplier. When medical clients engage Kaysun in the earliest design stages, we can contribute vital insights on material performance, design for manufacturability, and quality control, when it matters most. Our state-of-the-art facilities include cleanroom injection molding capabilities to ensure sterility, quality, and precision. Providing other key services under the same roof, such as product assembly, further accelerates time to market.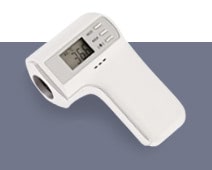 Kaysun is experienced with medical product design, production, and assembly and is ISO 13485:2003-certified and 21 CFR 820-compliant.
Experts in Portable and Handheld Device Solutions
Introducing a new medical device? Looking to redesign an existing product line to take advantage of advanced technologies? We offer deep expertise in handheld devices so your solutions are portable, user friendly and non intrusive. Increase your competitive positioning in the marketplace and call Kaysun.