What is Scientific Molding?
Scientific molding takes the injection-molding process to a much higher level of precision—making it ideal for complex, critical-use plastic parts and products.
More companies are turning to scientific molding for their critical-use, complex parts and devices, or precision-molded plastic parts, because the standard molding procedures they have used in the past simply cannot meet their current product specifications.
Scientific molding relies on sensors and sophisticated software that monitor each phase of the injection-molding process. This allows Kaysun engineers to control and adjust, in real time, critical variables like temperature, flow rate, fill rate, and cooling temperature to maintain a precise, repeatable production process.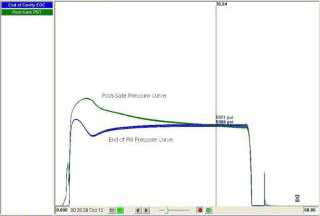 We utilize the comprehensive training and tools of RJG Incorporated, the internationally recognized expert on scientific molding techniques. Our engineers have attained master-level training in scientific molding through RJG.
Scientific molding is most beneficial during the molding stage, after the tool has been developed and debugged. The process analyzes the fill, pack, and hold stages separately; in fact, our scientific-molding engineers are specifically trained in each of these stages. The sensor data allows the engineering team to completely understand, down to the molecular level, what's happening during each stage of the injection molding process. Any variations in key parameters like temperature, flow rates, viscosity, moisture content, etc. can be detected and corrected in seconds, assuring consistent quality.
Because all the data is recorded, we can easily replicate the manufacturing process as needed—even when production is transferred from one machine to another—saving a tremendous amount of setup time. This is also essential for validating the process and meeting any regulatory requirements.
By using their scientific-molding skills, material science knowledge, and ability to solve issues, our engineers design robust and repeatable processes that consistently deliver top-quality parts with high tolerances.
This results in much higher repeatability and 10 times or greater control compared to traditional molding methods—reducing costs to the OEM by conserving time and materials.
For more information, download our white paper on scientific molding.