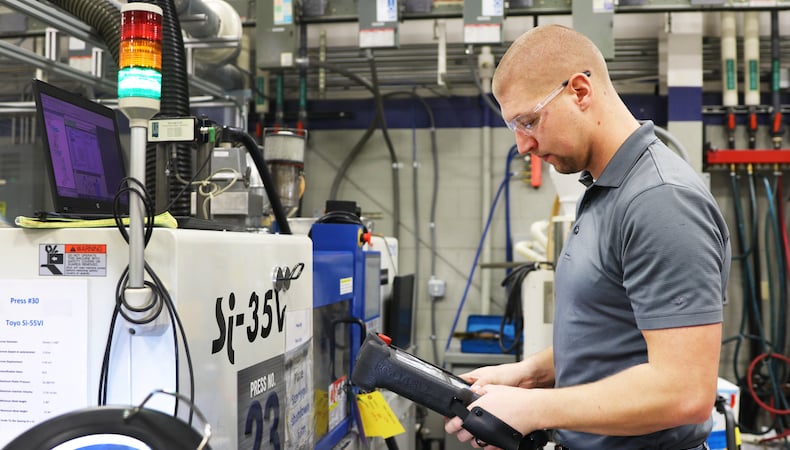 The relationship an OEM maintains with its injection molder is integral to successful production of complex plastic parts. Often the partnership remains a value-add across projects and time.
But, there are instances when alignment between OEM expectations and molder capabilities erodes either suddenly or incrementally. Regardless, the outcome is the same: it's time for the OEM to shuffle suppliers and find a new injection molder.
Perhaps you find yourself in this situation. Transitioning to a new custom injection molder can be a little daunting. However, if you narrow your search to molders with broad-based experience and proficiencies you'll likely find a long-term supplier that can consistently provide needed support from design through production.
Where to begin? Use the following list to qualify potential suppliers and ultimately guide the selection of your next custom injection molding partner.
Evaluating Injection Molders
Knowledge and experience are baseline criteria for consideration of a custom injection molder for complex applications. What differentiates suppliers with true partnership potential, though, is diversity:
1. Market versatility
Molders that specialize in your industry may seem like the logical choice but it actually introduces some risk. If a molder is narrowly focused, an industry downturn or perhaps the loss of a major customer could topple their business — and you're left without a supplier. On the other hand, diversified injection molders bring a balanced scope of expertise and stability that strengthens their partnerships across the board.
2. Appropriate certifications
Understandably there isn't a one-size-fits-all-industries approach to custom injection molding. Strict guidelines within the majority of markets are the norm, and supplier certifications are required. Documenting that injection molders hold credentials such as IATF 16949:2016 for automotive quality management or meet ISO 13485:2016 for medical projects is essential. Molders with rare and sought-after certifications such as MedAccred Plastics accreditation offer additional expertise that benefits the specific industry and complements others.
3. Design depth
The design phase of any project is critical. It is also an opportunity to affordably optimize all facets of manufacturing, including cost and quality. The key here is partnering with an injection molding partner that is trained and well-versed in advanced analysis methodologies such as Design for Manufacturability (DfM).
4. Engineering support
Collaboration among OEM and molder engineering teams can lead to efficiencies and solutions that improve injection-molded parts. An injection molder should fully support product development and offer engineering support related to design, testing, manufacturing, and assembly.
5. Quality Control
Injection molding requires precision. To that end, custom injection molders should have regimented processes in place. It's imperative you understand how quality control factors in — not only as a molder's internal mechanism, but also as it translates to maintaining OEM quality standards. It could make or break the partnership.
6. In-house tooling
Tooling is a vital — and often expensive — part of the injection molding process. Tool quality and part quality are inextricably linked as tools dictate how well design specifications are met. Injection molders with in-house tooling capabilities keep rework to a minimum while maximizing quality and production efficiencies.
Using this 6-point assessment to select potential injection molding partners will save you time and probably some frustration. It will also likely point you to Kaysun. Our broad-based custom injection molding experience and proven expertise across the medical, automotive, consumer, and industrial markets ensures we have the capabilities and desire to truly partner with you to achieve your part, production, and budgetary goals. Over 75% of our business is done with partner customers who have been with us 5 years or more (some much more). This is evidence that our partnership strategy works.
Learn more in our guide, How Injection Molder Partnerships Influence Project Costs. Click the button below to download your copy now.