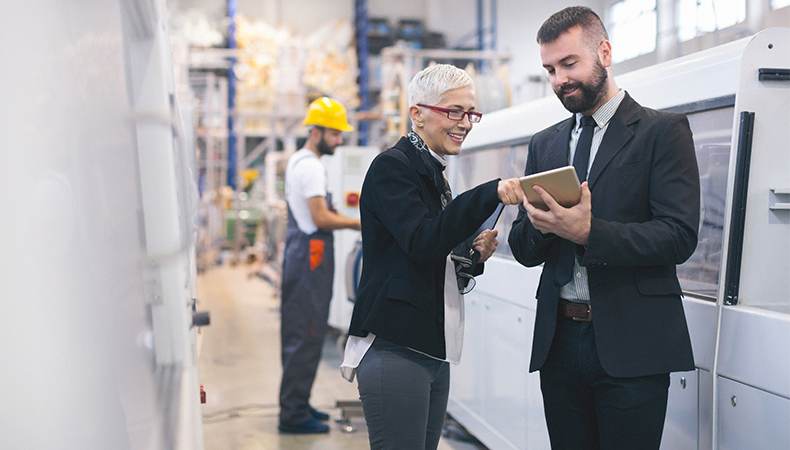 Quality is an important benchmark in all aspects of an injection molding project, and rightfully so. Producing high-quality plastic parts is always the goal, but how often do you stop to consider what a supplier misstep, a materials snafu or a process miscalculation could do to a project overall? Poor quality — in any form and to any degree — can have far-reaching impact. The solution is partnering with an experienced injection molder that can help you keep quality at the forefront in every aspect of a project:
Materials Cost
Scrapping a project or making mid-development modifications to the resins used could quickly upend a materials budget. Likewise, the changes could trickle down to the final cost of the injection molded part, possibly jeopardizing profits or market competitiveness. Relying solely on manufacturer's specs can be dicey with 25,000-plus resins to choose from, especially when you're seeking a plastic with specific performance characteristics or application alignment. Input from an experienced complex injection molder at the project outset gives you the detailed information you need about resins and how they respond to different combinations of process variables, and greater confidence in the overall quality of the end product.
Redesign
Discovering a design is not manufacturable or flawed after production begins is an expensive reckoning. Worse still is not knowing design defects exist until end users bring them to your attention in the form of warranty claims or lawsuits. Injection molded components and products are highly nuanced, and ignoring factors that influence cycle time — wall thickness, plastic type, mold material, mold cooling, etc. — will likely contribute to poor end product quality.
Conversely, working with an injection molder that has an engineering team specially trained in Design for Manufacturability (DfM) and involving them early in the design phase often results in early defect detection and correction before a part is in production. This streamlines processes and improves quality without time-consuming rework. There is also the added benefit of having the molder's engineers weigh in on tool design, which could be the unwitting origin of some part defects if not properly optimized for injection molding. As a molder with these qualifications, Kaysun provides a free DfM Part Design Review for manufacturers with current or upcoming injection molding projects.
Additional Production or Labor
Poor quality outcomes can stem from having too many unnecessary production steps. Secondary assembly, for example, provides an opportunity to introduce ill-fitting parts or sophisticated procedures that can add time, expense and labor to a project. Depending on the application and provided the molder is in the loop on design, injection molding is versatile enough to replace some of these steps with processes like overmolding that seamlessly combines multiple materials into a single product or part. In addition to lowering production costs and labor requirements, this particular injection molding process increases shelf appeal and boosts product performance — all factors in achieving high plastic part quality.
Production delays
Time is money, and there are few places where that's more true than on a production line. Without an injection molding partner's key contributions to a project from design through completion, there is a higher degree of likelihood that quality will be compromised and production delayed while errors are rectified. Further, an injection molder with an engineering team specially trained in scientific molding can optimize production steps to ensure consistent part repeatability across machines, operators, lines and runs — so production efficiencies are continuously realized and delays minimized.
Taken in total, quality is both a goal and expectation for injection molded parts and components. How it's prioritized within a project and as it relates to the injection molding partner you choose will influence results, as detailed in our slide deck, The ROI of Improved Project Flow: How Injection Molders Impact Outcomes. Click the button below to access this resource now.