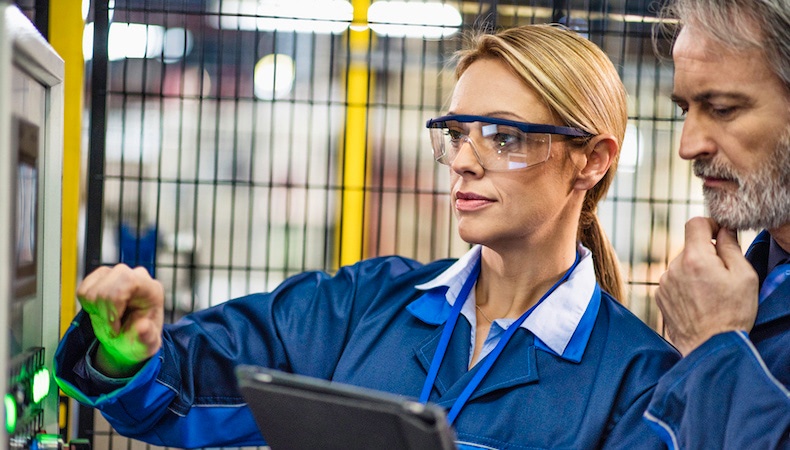 Much has been said about the ability of scientific molding to provide optimal control of the injection molding process – and in turn – help manufacturers that use precision-molded parts keep pace with competitors and be first to market. Scientific molding improves part quality by removing guesswork from the injection molding process, but many OEMs still have questions about what really makes it work in the first place. Is it just injection molding with high-tech equipment? The answer is actually the engineers who specialize in it.
In order for scientific molding to be effective, it needs to be performed by molding personnel who have undergone thorough training and hold the proper scientific molding certification. It's more than just using specialized injection molding sensors and software; it's about knowing exactly what to do to optimize the production process.
To help explain more clearly, here's a look at the phases of scientific molding and the role that specialized engineers play to ensure success.
Engineers Oversee Each Phase
Scientific molding principles are applied across key phases of part manufacture, which includes the design and building of the tool and the injection molding process. In order for this to work, engineers that are certified in scientific molding must oversee each phase, including:
Tool build and debugging: At this phase, the engineer develops a robust process – which is at the heart of the scientific molding process. It involves a number of tests to define parameters and record data that result in the template to be used.
Production: As with any highly robust process, the work is far from done when the part goes into production. Instead, process technicians closely monitor production against the template to identify and quickly resolve any issues that arise.
Understanding What's Happening Inside the Mold
In addition to overseeing each phase, engineers trained in scientific molding possess a thorough understanding of what is happening with the material inside the mold, specifically as it relates to viscosity. There is no guesswork involved; special sensors allow the specialists to visualize how the polymer flows into and behaves inside the tool. Engineers go above and beyond just monitoring senors, however. By recording data when the machine is producing at peak efficiency (top productivity with minimal scrap), they create a template of process parameters to be replicated when needed. That includes situations where:
Specification issues arise during production
An existing mold is set for a new production run
Production is moved from machine to machine
Insight, Problem Solving and More
There's a saying that knowledge is power, and knowledge is invaluable in designing successful molds – not to mention molding processes. Though scientific molding software will help alert engineers of flaws or errors, that means nothing without having engineers who are adept at problem solving. More to the point, specialized engineers can identify process issues quickly and accurately, and provide solutions that will return the process to specification.
Ultimately, experts in scientific molding give manufacturers the capability to minimize production time and costs as they strive to deliver critical-use products to a market where precision and speed are everything. To learn more about how scientific molding can benefit your organization and help you meet ultra tight tolerances, download our free whitepaper, Scientific Molding: A Manufacturer's Guide.