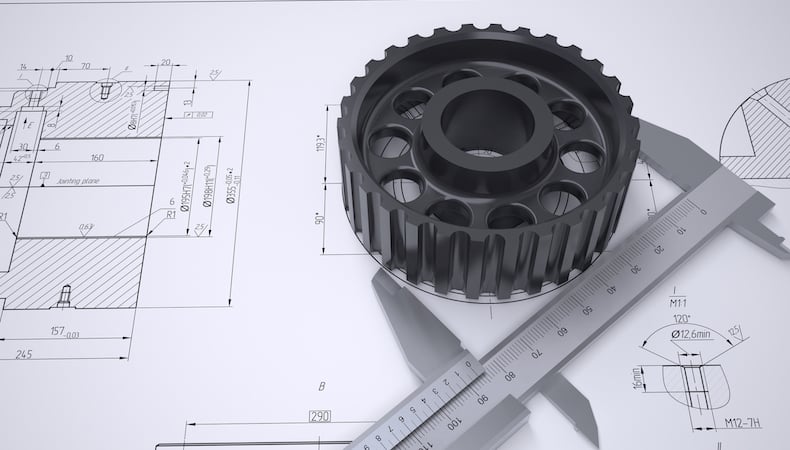 Manufacturers across industries continue to rely heavily upon custom injection molders to help design, engineer, and produce solutions for complex applications. Not every molder is capable of delivering on these expectations, but those that are will undoubtedly insist upon exceptional injection molding quality control.
As a trusted partner to OEMs in medical, automotive, industrial, and consumer markets Kaysun is deeply committed to quality and the processes necessary to maintain it. Through strategic implementation of quality assurance initiatives and continuous improvement cycles, our customers are confident in attaining desired results.
Our specialized expertise and experience in Design for Manufacturability (DfM) analysis remain a focus for finding practical solutions to project challenges, but it is only one quality control measure we have in place. Understanding the breadth of the evaluations applied throughout a custom injection molding project provides a solid foundation for successful outcomes — and partnerships.
Value-Added Services
Kaysun aims to cover the full lifecycle of the injection-molded part — from design through assembly and packaging. Our value-added services are a big part of delivering cost-effective solutions to our customers.
We have the capability to do everything from precision CNC machining to fully automated assembly, leak cell testing, punch pressing, ultrasonic welding, and much more in-house.
In-house is key. Since we're not handing off these secondary operations to other vendors, our team and our customers benefit from better communication, higher product quality, lower cost, and faster time to market.
Further, the advanced automation and robotics we leverage provides opportunities to develop time- and cost-saving turnkey solutions. Our customers benefit from the improved cycle times, tight tolerance consistency, and waste reduction derived from robotics in ultrasonic welding, assembly, machining, leak testing, or other value-added operations.
Enterprise Resource Planning (ERP) Tracking
Safety and quality. They're the backbone of continuous improvement and injection molding quality control. They are also top priorities at Kaysun every day.
Our ERP system is the cornerstone of continuous improvement. Leveraging the electronically gathered and stored data keeps workers, team leaders, and ultimately our customers well-informed. Making pertinent information such as safety and quality alerts and press scheduling details visible in the plant keeps it top-of-mind. It guides our processes and reinforces the Kaysun commitment to 100% on-time delivery.
Quality Laboratory Analysis
Injection molding quality control is a factor and result of continuous improvement. The technicians in our Quality Lab are tasked with vital layout inspections, pre-production, pre-planning, and in-process inspections.
Parts made on each shift of every production run are subject to a number of quality evaluations, including:
Moisture checks to verify that the selected resin meets the supplier's recommended process settings prior to molding so part integrity is maintained

Instron testing machines are used to mechanically verify strength requirements to ensure the resin, sonic welds, and overmold plastic will not fail during normal use or deform beyond usability

Advanced computer-aided laser/touch/vision analysis and CT scanning for in-depth, data-driven dimensional inspections
Injection molding quality control is essential for consistent project outcomes and parts that perform as intended without fail. Entrusting your molder to implement and continuously improve quality processes is the hallmark of a valuable partnership.
Learn more about how Kaysun contributes to quality assurance for OEMs in our eBook, Preventing and Solving Common Molding Defects. Click the link below to download your copy now.