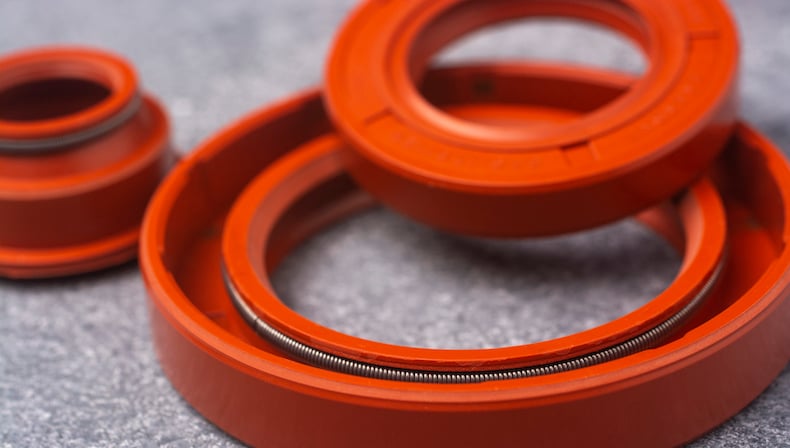 Quality drives performance in any product. For critical-use applications, the stakes are even higher. End-user safety, health, and lives could be jeopardized if a product malfunctions.
To mitigate high degrees of risk, manufacturers must have the utmost confidence in their injection molding partner's experience with tight tolerance injection molding.
Why? Injection molding tolerances have a direct impact on part sealing and, in turn, on part quality and performance. Improper seals may allow atmospheric elements or fluids to penetrate critical components. They could also cause fluids and air pressure to escape from parts. Either way, it's a potential liability.
Design, Materials, and Injection Molding Tolerances
A custom injection molder with expertise in achieving tight tolerances understands the importance of proper sealing, and how to prevent
Variable part flatness and defective gasket-type seals
Excessive parting lines on sealing surfaces that create leak paths
Inconsistent dimensional requirements that prohibit clean seals
These issues are largely universal, but each industry has its unique seal challenges. An automotive or industrial manufacturer may require parts with injection molding tolerances that seal in gas, transmission fluids, cooling liquids, or other abrasive chemicals. Medical OEMs could prioritize intricate part geometries to ensure medications are properly dosed and managed. A consumer OEM may need a home appliance to provide leak-free interactivity with water.
Understanding conditions of use is important, but it's a jumping off point. Your injection molding partner should be willing and able to verify your design for manufacturability. A good seal needs to be planned into the design process. The same holds true for the precise manufacturing of the mating components of mission critical parts.
To that end, a molder with an in-depth knowledge of resins proves invaluable. They can guide the selection of materials best suited for holding tight tolerances as well as withstanding use and exposure risks.
Part designs and material selection should be done with the seal and mating parts in mind. Doing so leads to robust, finely tuned processes that minimize part shrinkage rates, maintain tight tolerances, and allow full seal function.
Continuous quality control ensures every critical-use injection molded part functions exactly as it should — before it leaves the manufacturing facility.
Focus on Quality
At Kaysun, our in-house Quality Lab helps us integrate quality benchmarks into every process to achieve consistent, defect-free outcomes. The Quality Lab serves as a hub for cross-functional collaboration, comprehensive testing, and unparalleled injection molded part and process management.
As industries evolve, injection molding is playing a larger role in the comprehensive solutions required to keep pace with need. High-performance, high-quality parts are becoming the norm as are expectations about injection molding tolerances. Learn more in How to Achieve Tight Tolerances in Custom Plastic Injection Molding. Click the button below to download your copy of the guide now.