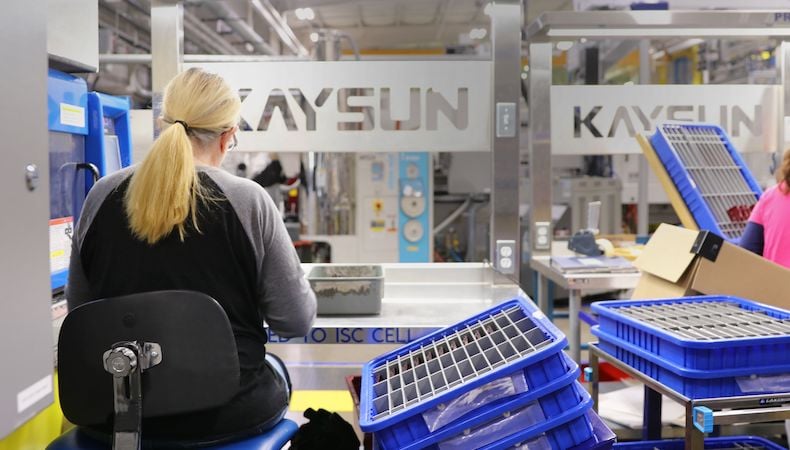 The global pandemic has North American manufacturing reeling. Nearly half of suppliers report shipping and logistics disruptions, with 35% also registering incidents of offshore factory suspension and/or production restrictions.1
The delays and outright work stoppages directly related to the crisis shine a light on just how much reliance OEMs in the United States depend upon outsourcing products from leading overseas exporters like China. It's also fueling a push for reshoring projects and establishing relationships with domestic suppliers.
Why to Reshore
While the reasons behind reshoring are many, a few stand out in relation to the COVID-19 pandemic that have 28% of US manufacturers seeking domestic sources of supply:
Shipping costs assessed on and by overseas suppliers have skyrocketed. One Massachusetts manufacturer reported the cost of air shipment increasing nearly six fold.1

Total Cost of Ownership (TCO) is skewed. Overseas manufacturing is perceived to be the low-cost option if judged on price point alone. Other factors such as inventory carrying costs, travel costs to check on suppliers, intellectual property risks, and opportunity costs from product pipelines

impact TCO

under normal circumstances — all of which are amplified in the current climate.

Fluctuating demand necessitates responsiveness. More than one-third of OEMs currently struggle with the consequences of overseas factory suspensions or production restrictions.1

While disruptive on their own, they also influence responsiveness. Fluctuating demand is common in these uncertain times, and OEMs minimize obstacles working with domestic suppliers to stabilize business.



OEMs, like everyone, have their confidence shaken by the sweeping unknowns presented by COVID-19. Overseas solutions are waning, and domestic suppliers are coming to the fore.
With 41% of OEMs indicating fabricated/molded materials as essential to production2, it stands to reason that custom injection molders are playing pivotal roles in reshoring decisions, project outcomes, and budget strategies. Learn more in our guide, How Injection Molder Partnership Influence Project Costs. Click the button below to get your copy now.
SOURCES
1Thomas, February 2020 Thomas Report: Coronavirus' Impacts on North American Manufacturers, February 2020
2Thomas, Increasingly Concerned About Price Surges, Half of US Manufacturers Looking to Source Domestically, Undated