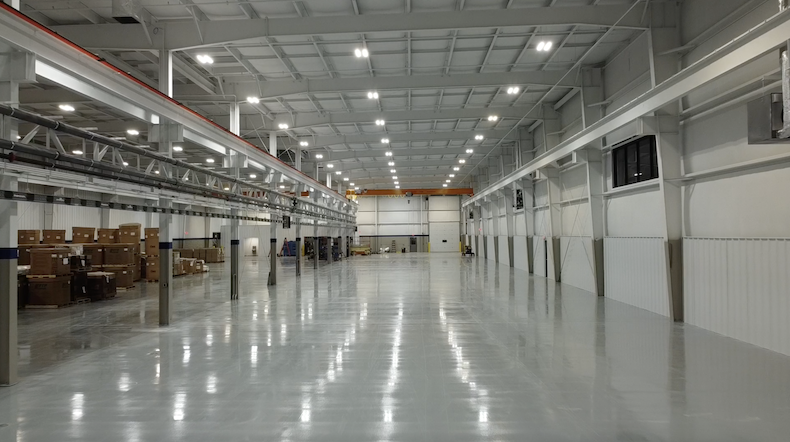 With a facility expansion now complete, Kaysun Corporation is more prepared than ever to serve its customers while creating job opportunities in the Manitowoc area.
Initial groundbreaking on the 55,000-square-foot expansion took place in July 2022, and the new space is now ready to be used for custom injection molding operations.
Kaysun CEO Ben Harrison shares the buzz being felt throughout the company. "It's thrilling to be at this company right now. We look forward to having more room to serve our customers and grow as a team," he said. "The excitement around here has been increasing as we've watched the project take shape," he added.
Watch a time lapse video of the expansion's construction process.
Why Expand? Why Now?
OEMs within the major markets served by Kaysun, from automotive to industrial to medical, have experienced product development growth and increase in overall demand.
"Customers are always our focus. Their demand for more injection-molded parts and components inspires us to action," said Harrison. "We're confident in our abilities to consistently deliver the needed parts and service while developing trusted relationships," he noted.
Holly Scheidt, VP of Human Resources, explained how that activity affects staffing at the company. "We're happy to have the opportunity to grow," said Scheidt. "We're proud to support the Manitowoc area and the local economy, which has been so vital to Kaysun for the past 75 years," she added.
A True Team Effort
The expansion includes smart use of both natural and LED lighting, plus energy-efficient air conditioning, heating, and ventilation.
"I'd like to thank everyone involved in the construction process of our facility expansion," said Bob Reeves, Director of Operations at Kaysun. "Specifically, the general contractor and partner A.C.E. Building Service, and the local subcontractors including Maritime Plumbing, Hubbartt Electric, Schuette Manufacturing, Crafts Roofing, Garage Door Specialty, Braun Building Center, Thor Industrial Service, and Schaus Roofing and Mechanical," he said. "This truly was a team effort from beginning to end," Reeves said.
Harrison added, "Everyone shared a vision, and reaching this milestone speaks highly to the quality of our people and our partners. We're a forward-thinking company focused on employee well-being as much as our customers' businesses."
Not every injection molder thinks (and acts) the same as Kaysun. OEMs need to evaluate molders based on key credentials, which are covered in this guide: 5 Questions OEMs Must Ask Before Partnering With a Custom Injection Molder. Click the link below to get your copy.