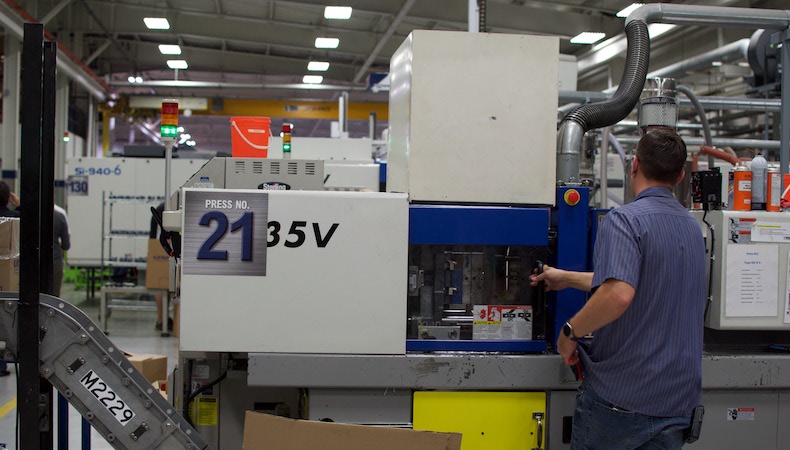 There is no question that manufacturing complex parts takes injection molding to a much higher level. More knowledge, skill and expertise are required, as well as sophisticated infrastructure, equipment and environmental controls.
The degree of specialization surrounding complex part molding means that not every molder is proficient in or can even offer this service. Here are four key areas to explore to ensure a molder's capabilities align with your injection molding needs.
1. Facility Environment and Setup
Raw materials that comprise plastics can be sensitive to environmental conditions, especially humidity, and their properties will change with repeated and/or prolonged exposure. An experienced complex part molder is attuned to this potential detriment, and takes steps within their facility to maintain a stable injection molding climate to reduce the impact of fluctuating temperatures. Secondarily, you may want to investigate how the molder optimizes material flow within the facility. Does the path from raw material to finished goods enable faster/easier mold changes andimprove overall productivity?
2. Injection Molding Equipment
The type of presses a molder runs largely determines capabilities. High-end electric presses, for example, provide better repeatability and more control compared to the more common hydraulic presses. The increased precision electric presses provide—such as positioning accuracy and tight tolerances of ±0.001 inch—are ideal for complex parts.
Molders who actively seek out and install advanced machinery are literally better equipped to handle the complexities of your one-off or repeated complex injection molding projects.
3. Automation and Robotics
Like electric presses, automation and robotics are essential for state-of-the-art injection molding. For instance, six-axis robots can perform a wide range of high-precision applications related to complex part molding including welding, material handling, assembly, cutting, drilling, painting, deburring and polishing. Robots speed up production, reduce cycle times, improve quality by eliminating the possibility of human error, and improve worker safety and productivity. Robots also make it easier to validate manufacturing processes for customers and regulatory agencies.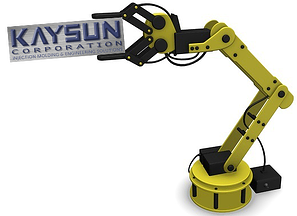 Sophisticated equipment also creates the technology base needed to support scientific molding—a manufacturing discipline that is in demand by OEMs, and increasingly an imperative for successful design and production of complex injection molding.
4. Scientific Molding
Scientific molding uses sophisticated data collection and analysis techniques to document the specifications, settings, and steps required to ensure reproducibility over time and across equipment. This requires a combination of knowledge, experience, analytical skill, and the proper equipment and tools.
Scientific molding is applied across all phases of part manufacturing: design of the part, design and building of the tool, debugging the tool, material selection, and the injection-molding process. Important scientific data—including temperature, pressure, material flow rate, cooling time and rate, material moisture rate and fill time—are all monitored in real time. Digital in-cavity pressure readings reveal what is happening inside the mold during the injection process. Mold deflection sensors can resolve issues regarding parting line flash, part dimensional changes related to mold deflection, clamp force, and mold robustness, as well as ensure correlations of part characteristics to key molding variables.
In total, a complex part molder who brings all of these elements to the table—especially deep scientific molding knowledge and experience like Kaysun—is an incomparable value-add. Learn more about the benefits of finding a qualified complex part molder in our white paper, Complex Injection Molding for a Competitive Advantage. Click the button below to access your copy now!