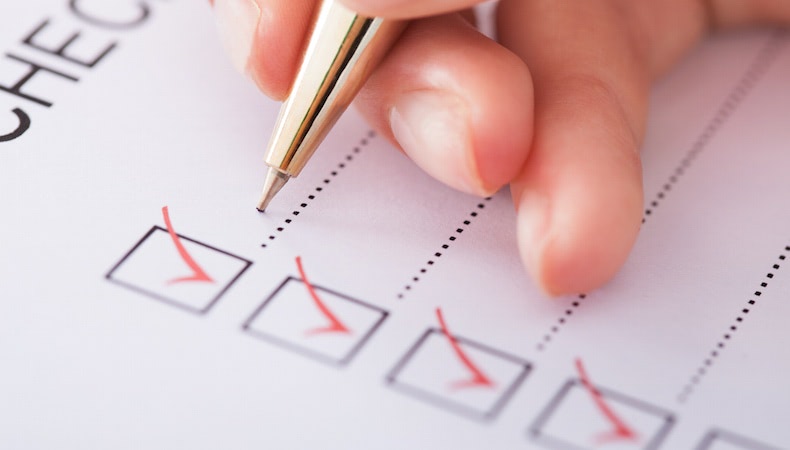 Choosing the right injection molder largely determines the quality of plastic components. Yet, how can you confidently qualify a pool of potential injection molding partners?
Do they have the right certifications like IATF, ISO, and MedAccred Plastics accreditation? Design capabilities? Value-added services like assembly and overmolding?
Following an injection molding audit checklist is beneficial in narrowing the field of potential injection molders. However, taking the vetting process one step further by conducting on-site quality audits will reveal which has the right level of expertise, facilities, and quality procedures in place to deliver to specific project requirements.
Simply put, being on-site allows you to personally evaluate the tangibles and intangibles that don't necessarily show up on paper but that will ultimately guide your final decision, including:
People
Interacting with staff from design and quality engineers to customer service reps will give you a better understanding of whether a trusted, mutually beneficial working relationship can be fostered.
Processes
Reviewing quality and qualification processes with the engineers who perform them is essential. One-on-one or small group discussions give you a chance to better understand individual and team expertise (such as DfM analysis), and to ask follow-up questions. You will also likely get a feel for if the injection molder's current protocols are complementary to yours, so as to consistently ensure time to market deadlines are met.
Equipment and technology
Visually assessing an injection molder's shop floor equipment, technologies, and injection molding automation capabilities provides a firsthand glimpse into what they can and cannot do in terms of tooling, scientific molding, and injection molding design. It also allows you to validate machinery age, performance capabilities, and any other information that may have been previously supplied by the vendor.
Facilities verification
Protecting yourself from misrepresentation or inaccuracies in the RFP/RFQ documentation submitted by injection molders is just smart business. Being at the facility allows you to confirm that all assertions made by a molder are true.
TOOL and/or part certification
Inspect a sample tool or complex part on-site. You'll learn about the tool or part, plus gain some insights as to the injection molder's communication style, proactivity, and problem-solving skills.
PLASTICS SELECTION SUPPORT
There are more than 25,000 engineered materials available for use in manufacturing complex applications. Additionally, high-performance blends and hybrids can be formulated to meet the very specific requirements of complex plastic parts and products. Relying on manufacturer specs isn't always enough to properly align materials and project needs. What does the injection molder offer in terms of plastics selection support?
Software capabilities
In conjunction with visually assessing injection molding equipment and technology, evaluating the software systems that support enhanced capabilities (i.e., moldfill analysis or the sensors used in the scientific molding process) is essential to understand overall operational proficiencies.
Undoubtedly, traveling to injection molding facilities is time consuming. However, the effort pays off when you're confident in selecting the injection molder that aligns with your short- and long-term expectations and needs.
Expert injection molders will have the experience and resources to pass your audit. Plus, they'll likely offer value-added post molding processes and other services that exceed your minimum requirements and can reduce your supply chain risk.
Find out more about the different types of injection molders and which would be best for your next project in our free guide, What Type of Injection Molder do You Need?