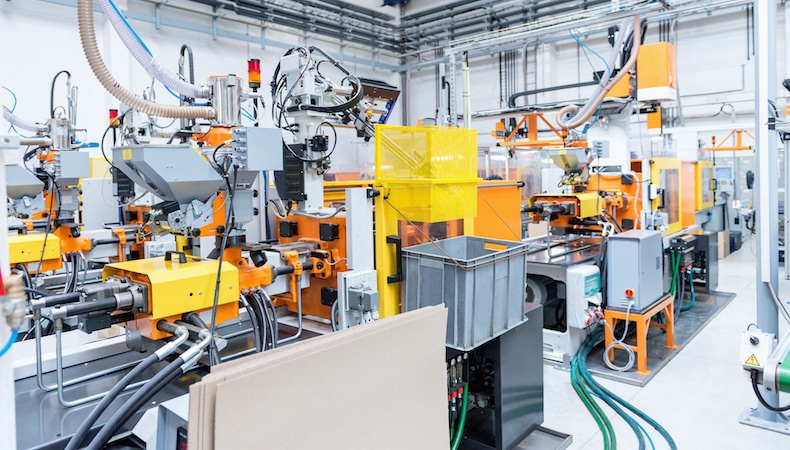 Some injection molders claim to provide custom services, but the industry lacks a clear definition of what "custom" really means — resulting in some manufacturers contracting with molders that are woefully unqualified to accurately produce highly specialized designs. Just because a molder can facilitate development of an original tool doesn't constitute a truly custom service. Many of these molders are limited to producing simplistic designs and lack the ability to engineer complex critical-use products with precise specifications and tight tolerances.
It's vital to evaluate how an injection molder will align with your project needs. A part used in a medical or military application as compared with a toy or food container, for example, demands the attention and expertise of injection molders that are truly experienced in specialized custom design, engineering and support.
Custom Injection Molding Defined
What's most important when considering "custom" injection molders is evaluating the level of complexity of your project and letting that dictate the level of customization you need — not only from the tooling itself, but from front-to-back in working with a molder (i.e. engineering and design support, scientific methods, analytical tools, plastic part design, and molding process technologies).
Complex custom plastic injection molding relies on multiple scientific methods, analytical tools and molding process technologies to meet the precision and performance requirements for critical-use plastic components. While faster time to market is a definite consideration for custom injection molding projects, it isn't pursued at the expense of part design, material selection, mold design and process control. True custom injection molders use these key stages of product development to inform choices concerning the appropriate processes — scientific molding, insert molding, multishot molding, overmolding, etc. — to accurately achieve product design and use goals.
A Real-life Example of Custom Molding
Take, for example, the experience a Kaysun customer in the industrial personal protective equipment industry had in developing a handheld gas detection device. The plastic electronics housing needed to protect delicate instrumentation and aesthetically align with previously established branding. It was a tall order for an offshore vendor that, ultimately, couldn't consistently produce and deliver quality parts. Left in an unenviable position by the commodity injection molder, the customer reached out to Kaysun to rectify the situation. Why? For Kaysun, custom, complex solutions are commonplace.
We worked closely with the customer's engineering team on component design and development, introducing mold flow analysis to identify and correct molding and materials issues, and allow for compatibility with a thermoplastic elastomer (TPE) overmold. Custom capabilities also allowed for mid-production adjustments to include a third overmold material and color — all without compromising material flow, adhesion or shut-off functionality. Outcomes attained by custom, critical-use injection molding were decidedly different than those delivered by the commodity molder. To read the full custom injection molding case study, click here.
Promises vs. Results
Commodity molders can promise fast production at attractive price points, but only a molder experienced in specialized custom injection molding processes and technologies, like Kaysun, can provide true value in time and cost savings and successful results.
Find the complex injection molding partner that meets your needs by using our self-assessment guide, What Type of Injection Molder Do You Need? to evaluate and vet vendor capabilities. Click the button below to download your free copy.