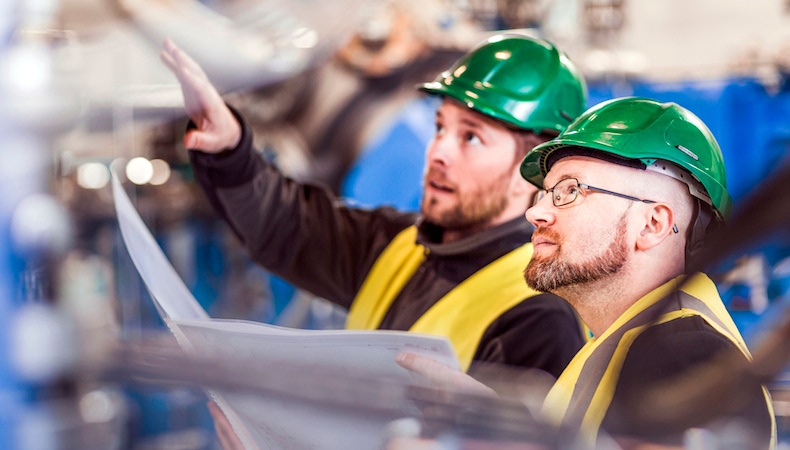 Success in the injection molding business isn't just about having the right equipment or the latest technologies. This is a good start, of course—but to completely meet the ever-evolving needs of clients who make complex products under challenging time and cost constraints, injection molders must have top tool makers in their supply chains that embrace the same vision of manufacturing excellence and customer service. Core to this philosophy is that tool makers must treat the injection molders' clients as their own.
Tooling Teamwork Makes the Dream Work
Over time (and hundreds of projects), a deep trust and understanding develops that establishes a partnership based on consistent performance, shared problem-solving, and trust. It is much like a successful quarterback and wide receiver working in tandem — they have worked so closely together, with the same belief system that they think and respond in the same way to deliver the winning play. The other important result of having a shared vision is that the injection molder and the tool maker help each other improve at what they do — sharing or developing best practices, or expanding capabilities and opportunities, to create a long, profitable relationship — and yes, even friendship.
"We have excellent, long-term relationships with our tooling sources," says Kaysun business development engineer Al Timm. "We have established personal working relationships with them that contribute to pride in good workmanship. They have gathered history from past projects about how we want our tools built, which helps them know when they can make decisions on their own, or when they need to call us."
Different Tooling Partners for Different Needs
Kaysun has a reliable group of "go-to" tool sources that can always meet the complex needs of our clients, whether they need large tools, small tools, multi-cavity tools, complex tools, or simple, lower-cost tools. The tooling partner Kaysun selects for a project depends on which one best meets the needs of the project, at the lowest possible cost. This is why having a strong relationship is important, as your tooling partner will already have a strong understanding of standards and expectations— especially in the quoting stage, where the tooling source already has a good concept of how the tools should be designed and built.
"Our tool makers are some of the best in the business and they go the extra mile for us when needed," says Timm. "They also reduce build lead times because they know what we expect in a tool, which saves our customers time and money."
Stay Ahead of the Curve with Communication
It is important for tool sources to be innovative in their thinking and to stay current with software and hardware, technology, etc. Kaysun stays in touch regularly with its tool makers through phone calls, video conferencing, and sometimes on-site visits to establish design approach, approve designs, check the build process, or approve tools for shipment.
This type of teamwork and rapid response to meet customer expectations also extends beyond the mold makers to the vendors that support the tool-making process, such as polishers, welders, jig grinders, texture houses, and companies that supply components for the molds like hot runners and hydraulic cylinders.
Maintaining a solid, reliable network with your injection molding tooling sources is critical for completing projects in a timely fashion, under challenging deadlines. And while up-front costs for quality tooling sources might be higher compared to offshore suppliers, it certainly pays to have develop strong relationship with higher-quality, domestic tooling partners. Want to learn more? Our whitepaper below will walk you through the different stages of the tooling process, explain how to optimize lifecycle costs, and more. Download it for free today.