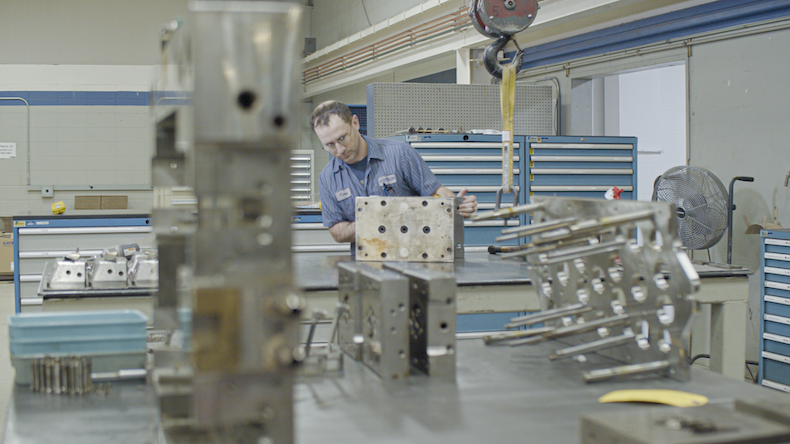 Tool design is an essential and sometimes underestimated part of injection molding. Often, tooling is principally discussed in terms of expense since it can be among the largest investment an OEM makes in a project.
However, relegating tooling to a budget line item is risky considering how influential it is in manufacturing process optimization and finished part quality. Without accurate tool design, projects are at considerable risk of:
Slower manufacturing processes and lower productivity
Inconsistent, non-repeatable outcomes
More production line repairs, maintenance, and downtime
A Concurrent Review of Tool Design and Part Design
It's also important to remember that tool design and part design are inextricably linked. Focusing on one without giving equal time to the other during the design phase can have unintended consequences that are costly after-the-fact fixes that can easily range into several thousand dollars per iteration.
Working with an injection molder with in-house part and tool design capabilities is a meaningful and relatively easy step OEMs can take to avoid pitfalls. Finding a true injection molding partner that offers these capabilities and a willingness to collaborate on concepts before being awarded a program is rare — and what sets Kaysun apart.
Ken Glassen, Kaysun Vice President of Engineering, and Principal Tooling Engineer Dave Roen explain:
Tool Design's Impact on Part Design and Functionality Video Transcript
There is a lot of benefit from the way Kaysun provides up-front tooling concepts for our customers. Laying out the complete tool design — even prior to being awarded the program — allows us with a great head start when a program is kicked off. The tool design concept functions as the roadmap or blueprint for how we're going to quote the project to our customer.
Getting involved with our customers before we even get the purchase order is key. That's when the Kaysun team can work out a lot of details. Once the preliminary design process is complete, we're then in a position to start ordering materials and begin that manufacturing process.
To confidently transition to the manufacturing phase, we go through a series of detailed checklists to make sure that the tool is designed right and built right. Our ability to concurrently review the tool design with the part design helps us evaluate areas for design improvements, and how part functionality may be impacted. Doing so establishes an iterative loop between the Kaysun team and our customer to efficiently optimize both part design and tool design.
Both Sides of Tool Design Collaboration
The in-house tool design and build capabilities at Kaysun streamline important processes, prevent miscommunication and missteps, and encourage molder-customer collaboration. With proper utilization, our customers can leverage key design considerations for optimal part and tool functionality, performance, and return on investment. Learn more in our white paper, Tooling Design for Custom Injection Molding. Click the button below to download your copy now.