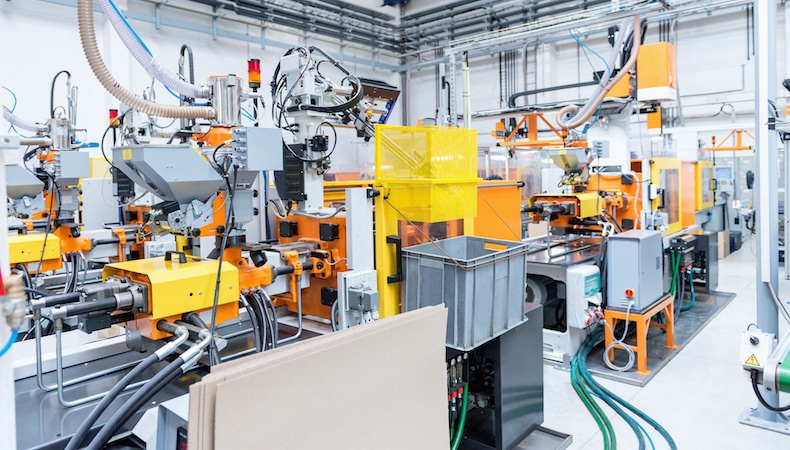 When it comes to custom plastic injection molding, there is no clear industry consensus as to the definition of "custom." As a result, some injection molders, who claim to offer custom services, are actually incapable of engineering or producing parts with precise specifications and tight tolerances.
Manufacturers that unknowingly contract with these "custom" molders are often left holding the bag. It's an unenviable position, and one you can avoid by understanding what factors differentiate a true custom plastic injection molding partner from less qualified choices.
Custom Plastic Injection Molding Defined
It's crucial to evaluate how an injection molder aligns with your project needs. The design, engineering, and support experience of a true custom plastic injection molding partner correlates with the complexity of the application.
For example, parts used in a medical or automotive application require an injection molder with proven capabilities in producing to strict specifications and compliance standards.
On the other hand, plastic parts used in certain toys may be less restrictive and readily made by a less experienced molder. Dialing into project intricacy dictates the necessary custom capabilities of an injection molder (e.g., tooling development, engineering and design support, scientific methods, analytical tools, plastic part design, and molding process technologies).
While faster time to market is a definite consideration for custom plastic molding projects, it isn't pursued at the expense of part design, materials selection, tool design, and quality control. True custom injection molders use these key stages of product development to inform choices concerning the appropriate processes — scientific molding, insert molding, multi-shot molding, overmolding, etc. — to accurately achieve product design and end-use goals.
Real-Life Examples of Custom Plastic Molding
As a proven custom plastic injection molding partner, Kaysun has a history of success stories across a range of industries. Here are a few examples of how we have helped industrial, consumer, and automotive OEM customers solve ongoing challenges that were struggles for commodity injection molders.
Industrial: Handheld Gas Detection Device
An industrial personal protective equipment OEM developed a life-saving handheld gas-detection device. The plastic electronics housing needed to protect delicate instrumentation and aesthetically align with previously established branding.
Lacking a satisfactory solution from their offshore vendor, the OEM brought in Kaysun.
We worked closely with the customer's engineering team on component design and development, introducing moldflow analysis to identify and correct molding and materials issues, and to ensure compatibility with a thermoplastic elastomer (TPE) overmold.
Custom capabilities also allowed for mid-production adjustments to include a third overmold material and color — all without compromising material flow, adhesion, or shut-off functionality.
The resulting gas detection device housing was on point with:
A rigid substrate design that improved moldability and reduced warpage
A polycarbonate body that was robust and transparent for easy-access electronics readouts
A soft-touch TPE overmold for a sure grip and at-a-glance color identification
Improved functionality with the addition of a highly visible and functional red "panic" button
Aesthetics that complemented the existing product line branding
Read the full custom injection molding case study here
Consumer: Food Waste Disposal Housing
A major manufacturer of food waste disposal units had recurring issues with parts produced by a commodity injection molder.
Specifically, the machines' intense vibration during operation challenged the integrity of the rigid plastic disposal housing and its compatibility with internal seals and related plastic, metal, and rubber food waste disposal components. Disposal leaking and loosening were common end-user complaints, jeopardizing the brand's long standing reputation for quality.
Kaysun's engineering and design teams used the leaking and loosening issues as guides to identify the underlying conditions contributing to the defects. Expert analysis revealed the need for:
Metal-to-plastic conversion of disposal collars and seals that shimmied loose with disposal vibration
Multi-material molding of existing plastic, metal, and rubber seals and components, and overmolding with TPE to prevent leaks and reinforce vibration thresholds
Reconsideration of the rigid housing substrate to meet strength/vibration endurance standards, and to align with new internal overmolding TPEs
Re-design of existing tooling to incorporate new gating scheme and in-depth dimensional analysis
Automation cell that incorporated multiple components and materials
In-house custom injection molding design, engineering, and production capabilities augmented the expertise of Kaysun teams, resulting in solutions for the food waste disposal that:
Offered better quality control, dimensional stability, and a repeatable final product
Provided better fitment between different components with significant contouring data and adjustments, reducing scrap
Saved money on machine down-time and manual operators with custom automation
Get the full story on this consumer market solution here
Automotive: Sunroof Front Frame
In transitioning a sunroof front frame for two popular models of a well-known automotive brand from metal to plastic, the OEM faced two significant challenges: a supplier that could not consistently control part warp and a specific requirement regarding "no flash" on insert surfaces.
Kaysun purchased two presses that addressed the issues. Our engineers setup of the work cells to create production efficiencies and meet complex part specifications unique to the sunroof front frame, including:
Two different robotic installation approaches to bowl feed, stage, and load nine metal inserts per part into the tooling
Automated pre- and post-molding quality assurance checks for insert presence
Clip features molded in using slides to facilitate the holding of various components (e.g., tubing) assembled by the OEM
Specialized spring-loaded components designed into the injection mold tooling to comply with "no flash" project requirement
Kaysun proved pivotal in helping the automotive OEM completely overcome the warp issues that previously hampered production of the sunroof front frame. Further, our depth of design and engineering knowledge, metal-to-plastic conversion experience, and introduction of custom automation into the injection molding process provided multiple benefits in successfully lightweighting the component and eliminating the risk of flash appearing on the inserts.
Explore more automotive industry molding success stories
Promises vs. Results
Commodity injection molders will often promise fast production at attractive price points. However, only a molder experienced in specialized custom plastic injection molding processes and technologies can offer a value-added partnership, time and cost savings, and consistent, successful results.
Learn more about how a custom injection molding partner can ultimately help you reduce costs, optimize functionality, and improve aesthetics in our Complex Injection Molding for a Competitive Advantage white paper.