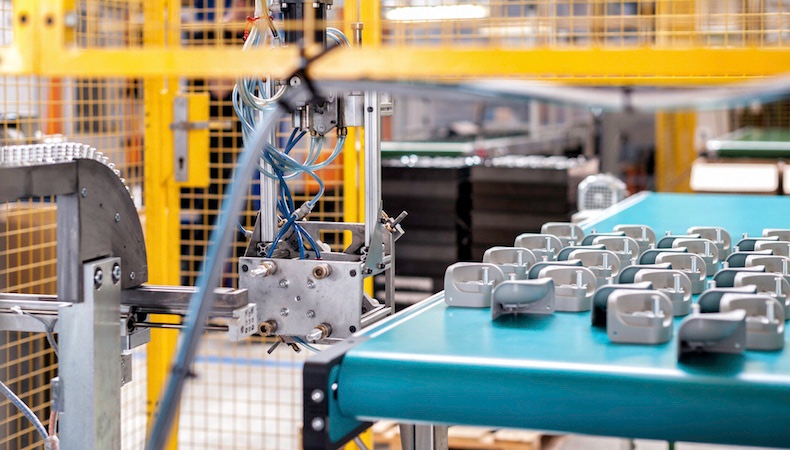 Metal-to-plastic conversion is a decades old concept, and it remains a popular option for addressing concerns about component or end product cost, weight, manufacturability and compliance. While metal-to-plastic conversion is effective, many industries — notably automotive, defense and medical — are leaning into it further in order to reap more benefits by consolidating multiple existing parts into a single complex injection molded plastic part.
Process Efficiencies
Beyond replacing metals with engineering-grade resins, leveraging Design for Manufacturability (DfM) practices in metal to plastic conversion is a key step to identifying design adjustments that can result in consolidation opportunities. DfM and part consolidation translate to streamlined manufacturing processes, optimized supply chains and faster time to market for greater competitive advantage and sustained profitability. Automotive manufacturers were early adopters of combined plastic components for these reasons, in addition to the efficiencies already offered by plastic over metal—strong, critical-use parts that are light enough to comply with stringent industry weight, gas mileage and performance regulations.
Improved Functionality
Moreover, functionality is vastly improved through plastic part consolidation as evidenced by armor, protective gear and other defense applications. Lightweighting improves troop and public safety personnel mobility, plus the design freedom provided through consolidation make devices and gear generally easier to use, longer lasting and more durable in the field.
Cost Savings
The cost savings presented by plastic part consolidation can be substantial because it eliminates additional tooling and complicated assemblies. For example, if you were making a series of complex medical device components that required multiple tools and dozens of screws and pins for assembly, converting that to a single complex injection molded part would not only reduce tooling costs (because you'd only need one tool instead of many), you could eliminate the production time for assembly altogether. We've seen cases where this drove down total production time from 15 minutes to less than 1 minute, reducing part costs by up to 80%.
Metal-to-plastic conversion and plastic part consolidation are more than good ideas. They are proven time- and money-saving practices that are redefining how injection molding is influencing the way many industries approach product design and production. Find out more in our whitepaper, all about Metal-to-Plastic Conversion. Access your free copy now by clicking the button below!