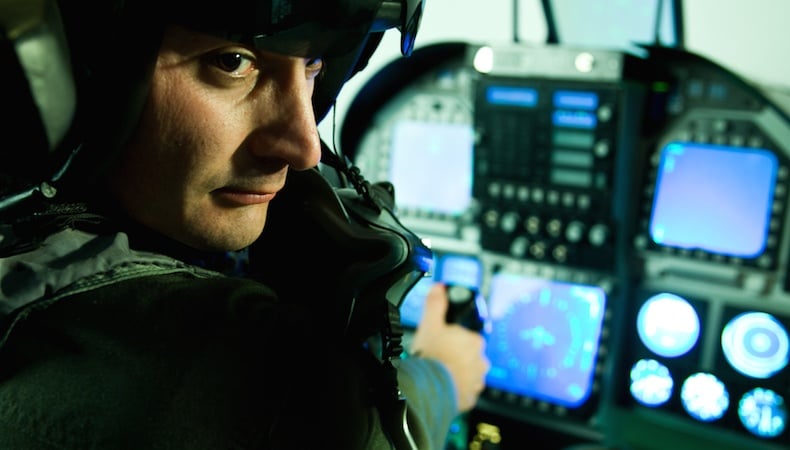 The safety and welfare of military personnel is always a top priority, but sometimes that goal puts manufacturing focus on the end product instead of the process. In the case of engineering critical-use, injection-molded parts for military applications, the design holds the key to many benefits the end product will deliver.
Engaging with an ITAR-certified molding partner that offers plastics engineering expertise at the onset of a project gives you the best opportunity to align needs with materials that possess characteristics that meet military specifications, and are functional and protective:
Weight: Lightweighting for military applications relieves some of the burden of cumbersome gear and equipment that troops wear, carry and use in the field. It also increases user dexterity and agility, which are of particular importance given the hazardous nature of some field situations.
Durability: As military applications transition from metal parts to injection molded plastic components, there can be no question as to strength. Some materials are ideal fits; others may require additives or need to work in combination with other materials to ensure durability.
Chemical resistance: Harsh environments in and outside of military equipment provide opportunities for exposure to chemicals that can be of twofold detriment: harmful to humans and catastrophic to equipment functionality.
Electromagnetic (EMI) shielding: Blocking electromagnetic frequencies with materials that dissipate interference by reflecting or absorbing radio waves is essential for military communication and stealth. Plastics provide options that accomplish the mission with specialized coatings and compounds.
Similarly, experienced molders can readily conduct Design for Manufacturability (DfM) reviews and moldflow analyses that inform design decisions contributing to military personnel safety in the field, including:
Trapped steel: Design features can prevent proper part ejection and adversely impact the tool and part. The relationship between the ejector pins, slides, lifters and other moving parts must be analyzed to eliminate interference.
Draft: When the degree of taper of a side wall or a rib does not allow proper part removal from the mold, issues similar to trapped steel arise.
Wall thickness: Designated minimal wall thickness may not account for functional performance requirements, which can impede moldability.
Gating: The wrong type or size of gate, or the incorrect gate location can make component production difficult in all areas, from functionality to aesthetics.
Knit lines: Usually, knit lines result from design flaws. They create blemished components and can also weaken structural integrity.
Injection molders like Kaysun who regularly work with military manufacturers understand the intricacies of critical use plastic parts, and the role they play in ensuring safety of troops on and behind the lines. Learn more in Plastic Materials for Safety and Reliability: A Guide for Military and Defense Applications. Click the button below to download your free copy of this valuable eBook.