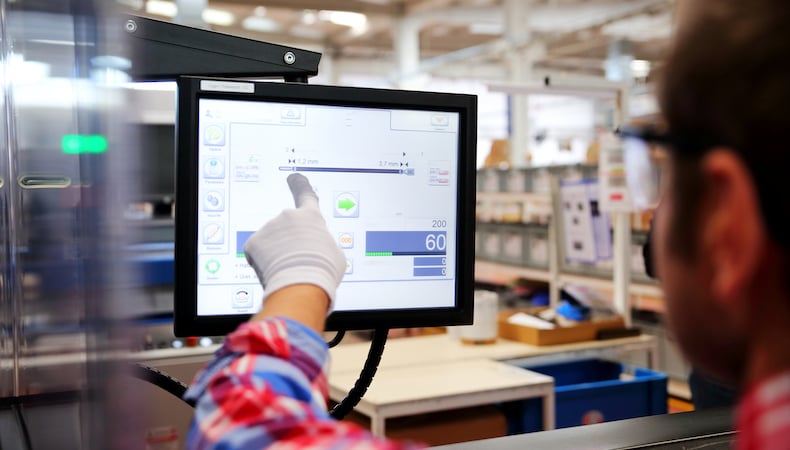 Working with an experienced custom injection molder benefits manufacturers on many different levels. From a program perspective, having plastics-specific insights guide design, engineering, and production leads to consistent, high-quality outcomes. Operationally, the service and support offered by an established team of diverse injection molding professionals often translates to higher profitability through time and cost savings.
Manufacturers looking for an injection molding partner with the requisite skills and experience for a program or industry should start with credentials. What certifications does the injection molder hold? What expertise sets their team apart from others? How diligent is the injection molder in pursuing the knowledge and standards necessary to add value to a partnership?
Focusing on several key certifications minimizes confusion and helps manufacturers in virtually any industry make confident decisions when choosing custom injection molding partners. Let's explore the six certifications that matter for complex applications.
1. Scientific Molding Certifications
Scientific molding is a powerful process used by thoroughly trained, specialized engineers who hold the necessary levels of scientific molding certification. Kaysun's scientific molding experts have RJG-designated certifications in Systematic Molding, RJG Master Molder I, and RJG Master Molder II.
The level of knowledge attained by a RJG Master Molder reflects a clear understanding of what's happening inside the tool. The engineers must be adept at interpreting data in order to identify and address any process template deviations, or to efficiently set up an existing tool for a new production run or for a different machine.
Above all, Kaysun scientific molding engineers are problem solvers who are aided by software in finding and fixing process issues, and providing solutions that will quickly return the process to specification.
2. AMERICAN SOCIETY OF MECHANICAL ENGINEERS (ASME) CERTIFICATIONS
ASME develops codes and standards associated with mechanical engineering, and assures that practitioners are certified in best practices for improving operational safety and efficiency.
Of the ASME certifications available, the Geometric Dimensioning and Tolerancing (GD&T) Professional Certification Program is particularly suited for injection molders using the ASME Y14.5M standard — the authoritative design language guideline for GD&T.
3. AUTOMOTIVE INJECTION MOLDER CERTIFICATION (IATF 16949:2016)
Considered the quintessential automotive industry certification, IATF 16949:2016 establishes requirements for a Quality Management System (QMS) that encompasses continuous improvement, defect prevention, and the reduction of variation and waste in the supply chain.
IATF 16949:2016 certification confirms an injection molder's proven excellence in materials selection, engineering, manufacturing, quality control, and customer relationships. Kaysun is IATF 16949:2016 certified, combining its commitment to these industry standards with a deep understanding of what impacts the performance and quality of automotive injection molding.
4. INTERNATIONAL TRAFFIC IN ARMS REGULATIONS REGISTRATION & COMPLIANCE (ITAR)
Although ITAR isn't a certification in the strict definition of the term, it's worth mentioning that ITAR registration and compliance carries weight. The U.S. Department of State through the Directorate of Defense Trade Controls (DDTC) regulates military-specific items, services, and technical information through ITAR.
Injection molders that register for ITAR through Part 122 of the Code of Federal Regulations (CFR 22) are eligible to engage in ITAR activities. The second part — ITAR compliance — ensures the injection molder has appropriate measures in place to secure ITAR-related products and data at every level of operations.
5. MEDICAL DEVICE QUALITY MANAGEMENT SYSTEM CERTIFICATION (ISO 13485:2016)
The medical industry is heavily regulated and requirements are only becoming more stringent throughout a medical device's life cycle. ISO 13485:2016 certification directly addresses medical device safety and quality.
An ISO 13485:2016 certified injection molder has demonstrated quality management processes, systems, and best practices in place specific to medical device industry compliance requirements and the International Organization for Standardization (ISO) standard.
6. MEDACCRED PLASTICS CERTIFICATION
MedAccred Plastics accreditation signifies excellence in medical device production and quality standards. Kaysun is among the few injection molders in the United States qualified to hold this advanced designation.
MedAccred accreditation indicates that the injection molder has proven expertise helping medical manufacturers:
TREND ALERT: TAKING CORPORATE SOCIAL RESPONSIBILITY
In addition to these six certifications, an injection molding partner should be aware of how eco-consciousness and sustainability initiatives impact operational and brand decisions. Kaysun is deeply committed to corporate social responsibility as a business and an injection molding partner
A noteworthy trend is the uptick in manufacturers requiring suppliers to periodically complete Corporate Social Responsibility (CSR) scorecards to remain on various approved vendor lists. CSR assessments reveal how well a company integrates environmental, social, and ethical issues into their business models, including their supply chain vendor partnerships.
The depth of certified capabilities, best practices, and team member knowledge an injection molder offers is increasingly imperative for success.
Manufacturers across industries face tougher challenges in complex applications, and turn to trusted leaders like Kaysun for guidance and consistent, high-quality outcomes as detailed in the Injection-Molded Part Quality Control Checklist. Click the button below to download your copy now.