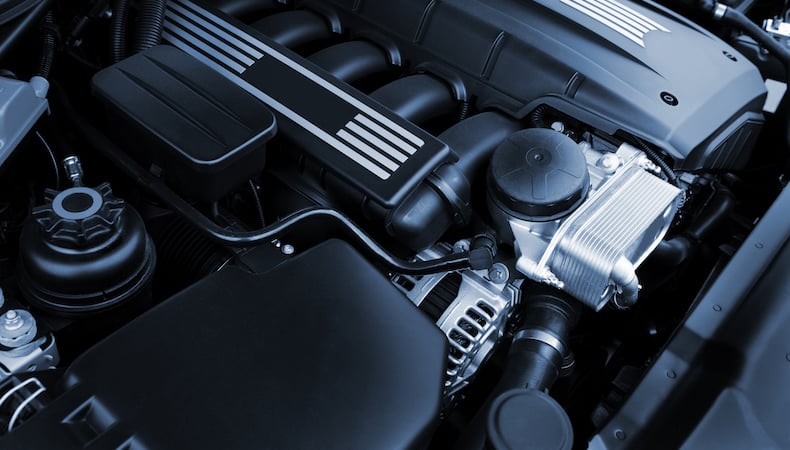 Precision automotive plastic components aren't limited to sleek dashboards, seats, floor mats, and other components that attract buyers. These features may provide a degree of protection, but a vehicle's overall safety and performance are largely dictated by often unseen under-the-hood plastic car parts.
There are nearly 40 different types of basic plastics and polymers used in cars – hardly a surprise since about one-third of the 30,000 parts on a given vehicle are plastic.
Despite the large numbers, about 70% of the material used for automotive plastic components are derived from four polymers: polypropylene (PP), polyurethane (PU), polyamide (PA), and polyvinyl chloride (PVC).1 Leveraging any or all of them during automotive plastic design is most beneficial when done in collaboration with a trusted injection molding partner.
The materials expertise and automotive industry insights of an experienced injection molder are invaluable. They ensure that automotive plastic materials and the vehicular systems in which they are placed comply with National Highway Traffic Safety Administration (NHTSA) standards.
Certified injection molders are able to identify the appropriate polymers used in cars based on performance needs, production processes, and design in automotive part geometry to maximize key benefits, including:
Safety / Crash Performance
Even with a number of recent innovations involving automotive plastic components, safety remains the primary factor in the selection of engine and drivetrain components. Polymers must be proven highly effective in minimizing vehicle intrusion and crushing as well as passing a wide range of other automotive testing criteria. Innovation in plastics is robust to keep pace with rapid advancements in automotive safety.
Fuel Efficiency/Lightweighting
Unlike most metals, plastic combines high rigidity with low weight. The ongoing development of new polymers used in cars allows OEMs to routinely replace heavy steel with light plastic components that offer high performance, lower specific gravity, and improved fuel efficiency. Automotive plastic components also have the potential to improve the performance of onboard crash avoidance and performance systems.
Weather and Wear Resistance
Many automotive plastics are able to withstand extreme weather conditions, such as intense sunlight UV rays, rapid temperature swings, and extreme dry and wet conditions — some of which make metal an impractical choice. Most plastic car parts can also endure the significant wear presented by tough terrains.
Property Retention Over Service Temperature Range
The right plastics can maintain their integrity over a temperature range of -40° to +200°F without compromise in performance, making them ideal for under-the-hood applications.
Cost-effectiveness
Compared to metal, the pricing of automotive plastic components is usually much lower because the injection molding process has faster cycle times. Also, color concentrates can be added to plastic stock before molding, which eliminates the costly secondary operation of painting. Lastly, for assembly, a single injection-molded part eliminates welded joints and fasteners.
Further, OEMs are assuming more responsibility for sustainability by working with suppliers that are committed to low- or zero-waste initiatives and the use of recycled materials— goals that can't be accomplished with metal. Injection molders are tasked with refining processes to include scrap reduction and/or recycling to aid the circular economy and effectively manage costs.
Compatibility With Mechanical Fasteners
Plastics can work cohesively with metal fasteners and connectors throughout automobile assembly. They also allow for load-bearing strength with elasticity, tight tolerances, and precision molding to fit into tight spaces within larger vehicular systems.
The predominance of precision automotive plastics speaks to the properties, protections, and benefits they offer. Working with a custom injection molder to identify automotive plastic design opportunities and appropriate polymers used in cars furthers the value of plastics, and lessens the auto industry's dependence on metals. Learn more in Converting Metal Automotive Parts to Plastic: A Manufacturer's Guide. Click the button below to download your copy now.
1Nexant, Plastics in the Automotive Industry – Which Materials Will Be the Winners and Losers?, February 27, 2019.