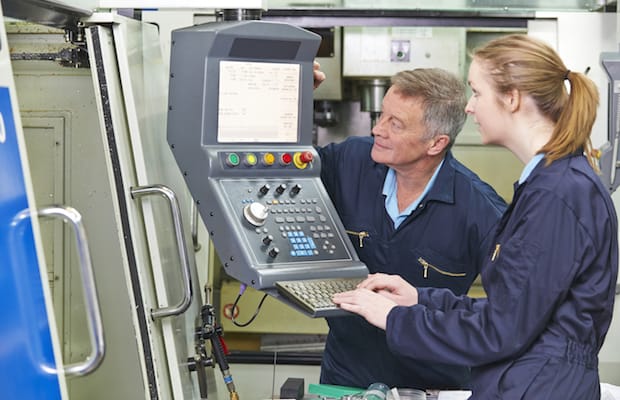 Using injection-molding for complex, critical-use plastic automotive components is a practical solution for manufacturers to keep pace with evolving governmental standards.
Working with an experienced molder gives automotive manufacturers the advantage of plastics-specific expertise that aids in compliance with material selection and performance, design, functionality and quality control. To expand and reinforce their expertise, many of these molders carry certifications that comport with the International Organization for Standardization (ISO) standards. However, with more than 900 road vehicle-related ISO certifications currently available, determining which are applicable to injection-molded plastic components can be difficult.
Focusing on a few key certifications, both ISO and otherwise, can minimize confusion and prepare automotive manufacturers to make confident decisions about injection-molded plastic components and molding partners.
ISO/TS 16949
Considered the quintessential certification among automotive ISO standards, ISO/TS 16949 defines quality management system requirements for the design, development, production and installation/service of automotive-related products.
ISO/TS 16949 is specific to the automotive industry, and having it demonstrates a molder's proven excellence in engineering, manufacturing, continuous improvement and customer relationships. Kaysun has long-held the ISO/TS 16949 certification, and pairs its commitment to these standards with a deep understanding of what impacts the performance and quality of injection-molded plastic automotive parts.
Scientific Molding Certifications
Injection molders often equip their engineers for advanced injection molding techniques – like scientific molding – with continued education through RJG, Inc., the leading provider of training and certifications in the scientific molding methodology, including:
Master Molder℠ I: This certification is designed for process technicians, engineers, managers, and anyone responsible for quality control or plant processing strategies, with the goal of proficient injection molding skills at the machine and efficient development of a Decoupled II process.
Master Molder℠ II: This certification focuses on instrument-and data-driven application of cavity pressure control to determine improvements in Decoupled III repeatability and robustness processes.
eDART System™: eDART is the hardware used in scientific molding monitoring and control, and is essential for any molder that wants to stabilize their injection molding process, contain bad parts and/or manage quality assurance.
Environmental and Social Responsibility Certifications
Automotive OEMs are placing increased emphasis on suppliers being environmentally and socially responsible.
At Kaysun, we're even seeing a growing trend in OEMs requiring suppliers to periodically complete Corporate Social Responsibility (CSR) scorecards to remain on various approved vendor lists. For suppliers who want to streamline the vendor approval process by pursuing ISO certifications in these areas, the following are available:
ISO 14001: This certification relates to environmental management, and requires that a company revamp its environmental management system's pollution control policy to focus on prevention instead of a command-and-control approach.
ISO 26000: This certification relates to social responsibility, and helps organizations determine those social responsibilities that are relevant and significant to the mission and vision; operations and processes; customers, employees, communities; and, environmental impact.
American Society of Mechanical Engineers (ASME) Certifications
ASME develops codes and standards associated with mechanical engineering, and assures that practitioners are certified in best practices for improving operational safety and efficiency. Of the variety of ASME certifications available, the Geometric Dimensioning and Tolerancing (GD&T) Professional Certification Program is particularly suited for injection molders using the ASME Y14.5M standard.
While certifications are a practical way of narrowing the field of potential complex injection molding partners, due diligence must be paid to a molder's track record and experience in automotive applications. Likewise, the depth of engineering capabilities a molder offers is imperative for success. As an experienced and trusted leader in critical-use injection molding, Kaysun is a well-rounded choice for automotive manufacturers seeking to build a value-added molding partnership. Contact us today to discuss your next automotive project.