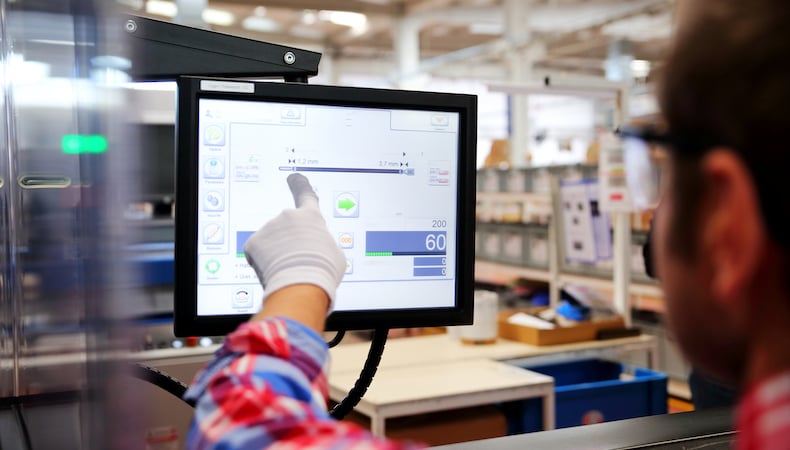 Working with an experienced custom injection molder gives automotive manufacturers the advantage of having plastics-specific expertise applied to their automotive injection molding project. It's a practical solution for ensuring compliance with material selection and complex part performance, design, functionality, and quality control.
To expand and reinforce their expertise, many injection molders carry credentials that comport with the robust standards within the automotive industry. However, determining which automotive injection molder certifications are applicable to your application can be difficult.
Focusing on a several key certifications can minimize confusion and prepare automotive manufacturers to make confident decisions about injection-molded plastic components production and their choice in automotive injection molding partners.
AUTOMOTIVE INJECTION MOLDER CERTIFICATION (IATF 16949:2016)
Considered the quintessential automotive industry certification, IATF 16949:2016 establishes requirements for a Quality Management System (QMS) that encompasses continual improvement, defect prevention, and the reduction of variation and waste in the supply chain.
Injection molder certifications that include IATF 16949:2016 demonstrates a molder's proven excellence in engineering, manufacturing, continuous improvement, and customer relationships. Kaysun holds the IATF 16949:2016 certification, has held previous ISO/TS automotive certifications, and pairs its commitment to these industry standards with a deep understanding of what impacts the performance and quality of automotive injection molding.
Scientific Molding Certifications
Scientific molding is a powerful process, partially made that way by the specialized engineers who have undergone thorough training and have the proper levels of scientific molding certifications. Kaysun's scientific molding specialists, for example, hold RJG-designated certifications in Systematic Molding, Master Molder I, and Master Molder II.
That level of knowledge requires a clear understanding of what's happening inside the tool. The engineers must be adept at interpreting data in order to identify and address any process template deviations, or to efficiently set up an existing tool for a new production run or on a different machine.
Above all, scientific molding engineers are problem solvers who are aided by software in finding and fixing process issues, and providing solutions that will quickly return the process to specification.
Environmental and Social Responsibility Certifications
Automotive OEMs are placing increased emphasis on suppliers being environmentally and socially responsible. To that end, Kaysun has observed a growing trend in OEMs requiring suppliers to periodically complete Corporate Social Responsibility (CSR) scorecards to remain on various approved vendor lists.
For suppliers that want to streamline the vendor approval process by pursuing ISO certifications in these areas, the following are available:
ISO 14001: This certification relates to environmental management, and requires that a company revamp its environmental management system's pollution control policy to focus on prevention instead of a command-and-control approach.
ISO 26000: This certification relates to social responsibility, and helps organizations determine those social responsibilities that are relevant and significant to the mission and vision; operations and processes; customers, employees, communities; and, environmental impact.
American Society of Mechanical Engineers (ASME) Certifications
ASME develops codes and standards associated with mechanical engineering, and assures that practitioners are certified in best practices for improving operational safety and efficiency. Of the ASME certifications available, the Geometric Dimensioning and Tolerancing (GD&T) Professional Certification Program is particularly suited for injection molders using the ASME Y14.5M standard.
While reviewing and comparing injection molder certifications is a practical way of narrowing the field of potential complex injection molding partners, due diligence must be paid to a molder's track record and experience specifically in automotive injection molding.
MedACCRED PLASTICS CERTIFICATION
MedAccred Plastics accreditation signifies excellence in medical device production and quality standards. Kaysun is among the few injection molders qualified to hold this designation, yet MedAccred's universal value is sometimes overlooked given its strict association with the medical industry.
Other industries, including the automotive sector, benefit from the materials knowledge and quality protocols injection molders must have in place to carry the accreditation. Kaysun's MedAccred Plastics accreditation, for example, easily translates to automotive injection molding or projects for other markets by virtue of the fact it verifies operational excellence and manufacturing process mastery.
The depth of engineering capabilities a molder offers is imperative for success. As an experienced and trusted leader in custom injection molding, Kaysun is a well-rounded choice for automotive manufacturers seeking to build a value-added injection molder partnership. Learn more in our guide, Designing Plastic Parts for Complex Automotive Applications.