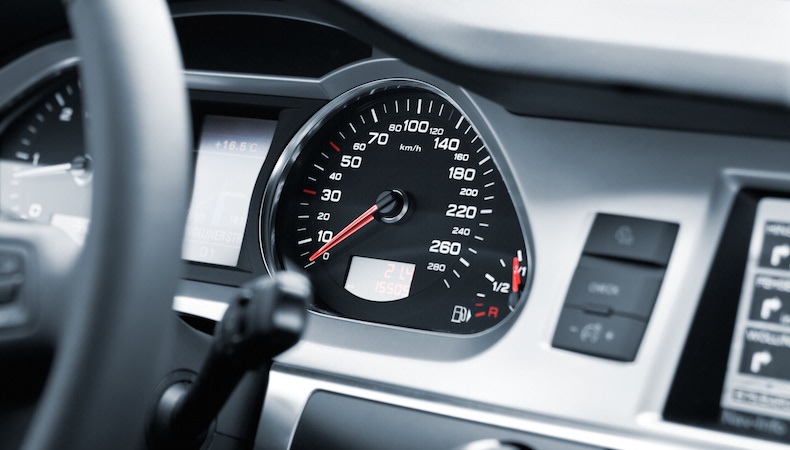 By 2024 the need for automotive plastics, parts, and innovations will push the value of the automotive plastics market to a projected $50 billion.1
As for the proliferation in the use of plastic, electric car sales and improvements undoubtedly contribute but they are not the sole cause. Traditional automobile manufacturers have also largely adopted a plastics-first mindset when it comes to certain design, engineering, and production best practices.
HOW AUTOMOTIVE PLASTICS PARTS ARE INFLUENCING THE INDUSTRY
Industry trends suggest the ongoing and emerging importance of automotive plastics parts. OEMs are wise to build strategies around how plastics are contributing to what's being seen in 2022, including:
1. Lightweighting for More MPGs and Greater Per-charge Range
Lightweighting is synonymous with the automotive industry. Metal-to-plastic conversion remains an effective solution for improving fuel efficiency in traditional cars. Lighter electric cars can range further on one charge and are eco-friendly alternatives to increasing battery pack size.2
Be it traditional or electric cars, mutual lightweighting opportunities exist. In addition to mechanical injection molded plastic parts, structural components like frames, body panels, bumpers, seating, and other interior components are being revisited to slim down vehicle weights.2
2. DESIGN, TIME, AND COST EFFICIENCIES
Hand in hand with lightweighting is another trend that's become more foundational than groundbreaking in the automotive space. Plastics provide unprecedented design freedom that also aids in time and cost management. Sleek profiles, upscale amenities, and advanced performance features can be developed, adjusted, and produced quickly and affordably — without having to choose aesthetics over strength or safety.
Challenges can be more easily overcome when using automotive plastics parts. For example, noise and vibration are common in traditional and electric cars. Parts rub together and the inevitable buzzes, squalls, and rattles appear. Currently, traditional and electric car OEMs cushion plastic parts and stop noises. However, the process is manual and often expensive.
The versatility of plastics once again plays a role in mitigating costs and time spent on the problem. Noise, vibration, and harshness (NVH) materials have increasingly taken the place of felt insertion practices over the past five years. NVH materials minimize squeaking at the source, effectively eliminating the time and expense of secondary operations.3
3. enhanced durability and safety
Gone are the days of having to make compromises to accommodate metal-only parts requirements and difficult material characteristics to ensure proper part strength and safety. When formulated and designed properly with help from an experienced custom injection molder, reinforced plastics can hold tight tolerances that provide strength, safety features, and aesthetic toughness that rival or exceed metal.
4. recyclability and environmental responsibility
Customer preferences are staunchly in favor of supporting brands and products committed to eco-friendly practices, such as electric cars. Undoubtedly, customers choosing electric cars helps lower environmental impact and dependence on fossil fuels. However, the fact remains that nearly 30% of an electric or traditional vehicle's lifetime carbon dioxide emissions are currently generated by its materials and production.3
Automotive plastics are providing opportunities for OEMs to decrease CO2 emissions by integrating materials from end-of-life vehicles into new cars to create circular production recyclability. It's a win for OEMs and customers alike. Further, it's a win for the environment. Such practices, aided by automotive plastics parts, promote sustainability by keeping otherwise "junk" vehicles from eroding in landfills.
THE PLASTICS BEHIND THE TRENDS
Automotive plastics undoubtedly play important roles in automotive trends occurring in the industry now, and those on the horizon. Which resins are used? How do automotive OEMs incorporate them into their planning and production? Leading automotive industry research data provides the answers1:
Polypropylene (PP) is being sourced for automotive interiors, exteriors, under-the-hood applications/metal-to-plastic conversion, and electric car batteries.


Polyethylene (PE) is being used more frequently to replace steel in traditional vehicle gas tanks, and is in great demand for the manufacture of electric car engine parts since high-temperature plastics aren't required.


Acrylonitrile Butadiene Styrene (ABS) remains a top choice for high-end automobile interiors and is gaining traction in the production of wheel covers and some body parts due to its impact and heat resistance.


Polycarbonate (PC) is extremely popular in autonomous vehicles and is very effective in lighting and electrification applications within traditional vehicles. The resin's toughness, hardness, and stiffness will only increase its appeal within the automotive industry.


Polyvinyl Chloride (PVC) offers excellent flame retardance and flexibility. Its negligible lead content, high gloss, and versatile moldability make it the preferred choice among OEMs for car instrument panels and doors.
In an industry once dominated by metal, new trends are creating a new future. Automotive plastics parts are redefining how OEMs design, engineer, and produce vehicles that appeal to customer preferences and values.
Injection-molded resins are central to the transition, as is the guidance and expertise from your injection molding partner. Learn more in Converting Metal Automotive Parts to Plastic: A Manufacturer's Guide. Click the button below to access your copy now.
SOURCES
1Plastics Today, Six trends impacting the global automotive plastics market in the new decade, January 10, 2020
2Lux Research, Inc., Electric Vehicle Lightweighting 2030, January, 2021
3Plastics Today, Plastics Fast-Track Electric Vehicle Innovation, January 21, 2022