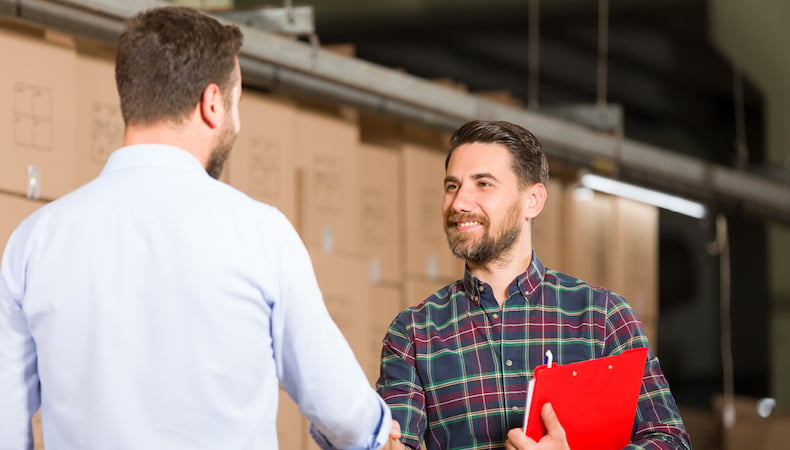 The escalation of political, trade, and pandemic-related tensions have called manufacturers and their suppliers into question. Some supply chains are snapping under the strain, and OEMs are left to find answers for — and rectify — costly failures.
Nearly half of respondents to a recent Thomas Industrial poll placed "Fabricated Materials (machined, stamped, extruded, or molded material)" at the top of the list of things needed for supply chain stabilization and consistent production.1 With that comes close scrutiny of custom injection molding companies when OEMs are streamlining suppliers.
In addition to custom injection molding expertise and experience, another criterion is surfacing by which manufacturers are evaluating injection molders: are they right-sized for my needs?
While there are advantages to working with both small and large injection molders, the reality is that either side of that equation carries detriments — for example, a small molder may not have broad customer and market diversification, and a large molder could simply be too backlogged to remain responsive.
Therein lies the challenge for OEMs. Finding the "right-size" injection molder takes diligence, but the benefits extend well beyond a reliable supply chain.
Striking a Balance
The right size custom injection molding partner takes a holistic approach to a given project. Instead of focusing solely on outcome, the partnership is built on balanced capabilities, including:
Right-size custom injection molders are experienced enough to anticipate your needs and diverse enough to respond to them quickly and qualitatively.
Reaping the Benefits
When OEMs align with right-size custom injection molding companies, time- and cost-cutting benefits flow throughout the process and project, including:
Improved part consistency and production run replication
Minimal rework and scrap
Increased part reliability and fewer returns
Greater production line flexibility and repurposing without excessive amounts of maintenance or downtime
Faster time to market and related competitive advantages
Dependable

on-time delivery (OTD)

that promotes customer satisfaction and confidence
As OEMs continue to strategize for a future that is anything but predictable, many are actively pursuing custom injection molding partners that can shore up supply chains and contribute to growth initiatives.
Kaysun is a proven right-size molder. Our broad-based experience and expertise across the automotive, medical, consumer, and industrial markets ensures we have the capabilities and desire to truly help you achieve your part, production, and budgetary goals. Identify and assess your injection molding partner requirements using our tip sheet, What Type of Injection Molder Do You Need? Click the button below to download your copy now.
SOURCE
1Thomas, Reshoring Is Creating Opportunities For North American Manufacturers, August 20, 2020