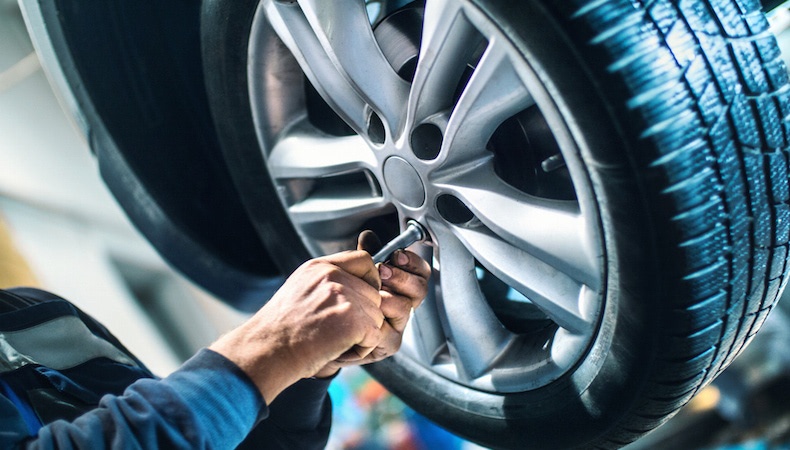 More manufacturing companies—especially automotive—are becoming aware of converting existing metal products or parts to plastic. Plastic parts have the same tight tolerances and are just as tough as metal parts. Plastics can be engineered to have specific characteristics for particular applications that are better than metal. Plastic parts are typically up to 50 percent lighter in weight than metal parts and converting from metal to plastic can significantly reduce total manufacturing costs. Manufacturers in the automotive industry are more familiar with metal-to-plastic conversion because they are using this technology to reduce vehicle weight and meet tougher federal emission standards. Engineered plastics that are chemical-resistant and heat-resistant are especially good for fuel systems, fluid handling systems, and under-the-hood applications.
Advantages of Metal-to-Plastic Conversion
OEMs in other industries that currently use metal parts can also benefit from conversion to highly engineered plastics parts, but don't know a lot about the technology or the following advantages it provides:
Tensile strength comparable to metal

Reduced part weight

Highly repeatable process (less scrap)

Lower manufacturing costs

Enhanced regulatory compliance

Greater design flexibility

Increased market stability for material cost

Lower packaging and shipping costs
One of the greatest advantages of plastics is the availability of more than 25,000 engineered materials specialized for manufacturing applications. New blends and hybrids can be custom-designed to meet very specific performance requirements. Plastics also dominate over metal when it comes to aesthetics—plastics are available in a variety of colors, surface finishes, and textures that are much more eye-catching than metal.
Cost Reduction Benefits
A key cost-reduction aspect of making a plastic part is the ability to combine multiple components into a single mold design, compared to making these individual components out of metal and welding them together. This reduces the number of secondary operations and assembly steps required, which in turn greatly reduces cost. Joints that would otherwise have to be welded in a metal part can be seamless in an injection-molded counterpart, often without a parting line—ideal for cooling systems and other fluid handling components where leakage is a big concern. Scientific injection molding processes can produce plastic parts right out of the mold with tight tolerances that require no secondary machining.
In general, companies can expect to achieve an overall cost savings of 25-50% by converting to plastic parts. Multiple parts can be combined into one mold, eliminating the need for fasteners and assembly. Colors can be molded in, eliminating secondary operations for welding, painting, and laser marking. Plastic has a nominal impact on part cost; sheet metal, however, has a much bigger impact thanks to the need to weld, grind, rework, and add dent and scratch resistance and noise dampening.
Perhaps the most exciting advantage of metal-to-plastic conversion is the design freedom it provides engineers. They can think in more creative ways about complex geometry, performance in harsh environments, shielding considerations, weight and structural limits, thermal management, and product differentiation—both in performance and how it looks on the shelf.
Material Development Influences Decisions
As material suppliers continue to develop high-strength thermoplastics that are increasingly impact-resistant, corrosion-resistant, and heat-resistant, more companies across a range of industries are converting from metal components to plastic.
Kaysun Corporation has performed metal-to-plastic conversion for many companies across a wide range of industries, including automotive and defense. Contact us to consult with our engineering team about the feasibility of converting your metal products to plastic. With full in-house testing and analysis capabilities and deep polymer expertise, we can help you comply with regulations, lower total costs and/or reduce product weight while delivering improved design, flexibility, and performance with the use of plastic.
To read more about metal-to-plastic conversion download our Converting Metal Automotive Components to Plastic: A Manufacturer's Gude. It has insights on the process it takes to succesfully tranisition to using plastic.