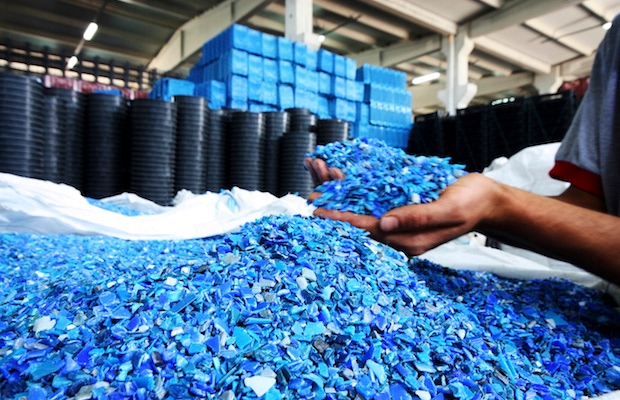 One of the main advantages of using injection-molded plastic components is versatility, both in the wide array of resins available for construction and in application. Addressing resin needs early in the design process is ideal, as is partnering with an experienced injection molder with resin-specific expertise.
Working together will ensure the resin has the characteristics needed for the job, and that complications will not arise during design and molding.
Take, for example, polyether ether ketone (PEEK). This resin is highly resistant to thermal degradation, attack by organic and aqueous environments. It also resists radiation and breakdown from a wide range of solvents. When you factor in exceptional robustness, low smoke and gas emission in response to flame, and overall environmental friendliness, it's easy to see why manufacturers would flock to PEEK. It's a seemingly universal solution for demanding applications like pumps, bearings, ultra-high vacuums, aerospace components, medical implants and high-temperature industrial machinery.
However, when choosing a resin you have to not only consider the performance in final use, but moldability and performance in the injection molding process. For instance, if your plastic component will be continuously exposed to the extreme heat of a tooling or cutting operation, you might choose PEEK. In working with engineers at an expert injection molder to identify the complexities of the project design, tooling and molding, you may discover design changes are needed so PEEK performs to project expectations. Since PEEK is not as fluid as other resins, its behavior during the injection molding process needs to be taken into account in the component design.
This illustration demonstrates how resin selection impacts all aspects of an industrial project, and how quickly a seemingly good fit could add unanticipated expense, bias outcome or completely derail a project — all good reasons to work with an experienced complex injection molder, especially early in the design phase.
Partnering with an experienced injection molder like Kaysun is imperative for choosing the right materials for proper execution of design and molding. So are resources like our eBook, Resin Selection for Industrial Applications, a guide that weighs the pros and cons of a variety of resins. Download your free copy by clicking the button below!