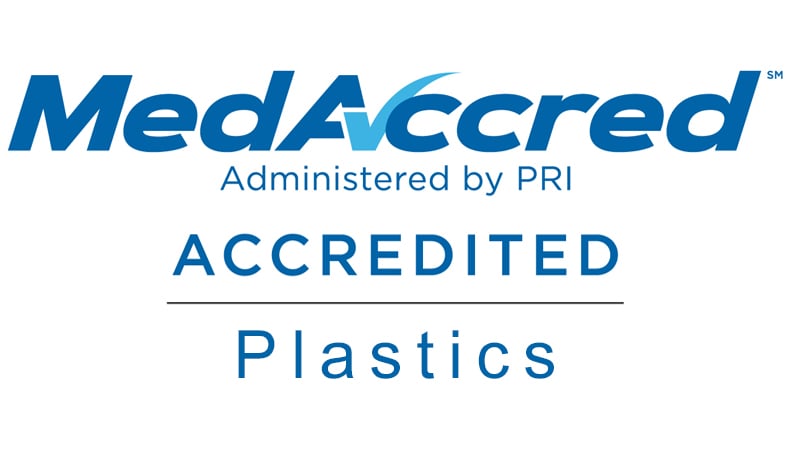 MD&M West in Anaheim recently wrapped up, and I've had some time to reflect on one of the key panel discussions: Exploring the Connection Between Your Manufacturing Process & Patient Safety.
The discussion initially piqued my interest because of its focus on MedAccred accreditation. Kaysun holds MedAccred Plastics accreditation, making us one of only a few custom injection molders in the United States with proven expertise in helping medical manufacturers:
Make

supplier partner selection and supply chain management

more efficient

Adhere to stringent process and product requirements

Improve product quality and reduce the potential for recalls and warranty claims

Reduce overall patient risk and limit OEM litigation/liability exposure

Understandably, the breadth of critical manufacturing process oversight MedAccred provides is attractive to leading medical OEMs and suppliers alike. What the panel emphasized, however, is how MedAccred is instrumental in ensuring patient safety.
Supply Chain Empowerment
MedAccred's focus on improving performance and quality throughout the supply chain is fundamental to product reliability. In turn, more reliable products mean minimal risk of failures that could adversely impact patients. The logic is sound. Where success comes, though, is through application — and an empowered supply chain.
In simplest terms, MedAccred holds suppliers to a higher standard. Patient safety is top priority, and how suppliers perform is a crucial determinant. For custom injection molders, that means thinking beyond production to address all project dynamics for medical applications. Kaysun does so by offering medical OEMs:
The MD&M West panel discussion was an insightful way to connect the dots between supplier responsibilities toward patient safety and how MedAccred helps shape the roles. Medical OEMs that make thoughtful choices about supplier alignment are taking first steps toward successful — and safe — outcomes. Learn more in The Ultimate Guide to Medical Parts Manufacturer Selection.