As a Kaysun sales engineer, have noticed a trend in my discussions with clients in which both procurement and engineering departments have mixed feelings about having a supply base that is overseas.
On the down side of overseas production, the single biggest concern is a gap in communication. Potential pitfalls include time zone difference, language barrier and geographical distance. It is not uncommon that things are not going right on a new project or there is a quality assurance issue on an ongoing project that starts to suffer and quick resolution is needed.
On the up side, there are definite cost advantages in tapping into a labor market that, at least at the top line, is far less expensive than domestic production.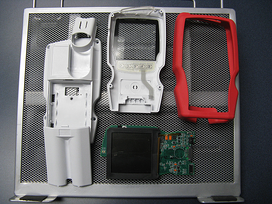 Products that have a critical function or are very complex have multiple factors that we consider before utilizing an overseas resource. Generally, the more complex the product the more likely it is that we will keep it domestic. The key is optimizing which projects are best produced domestically vs. overseas.
In balancing cost and quality assurance, we have been able to offer customers offshore resources that provide very cost-efficient production capabilities. By the same token, we have chosen to keep production domestic here in our Manitowoc plant to effectively execute value-added operations and a higher level of quality assurance. Whatever is most appropriate in terms of ultimate value and satisfaction to the customer.
In either scenario, domestic or overseas, we must manage and be responsible and accountable for the quality of the end product.