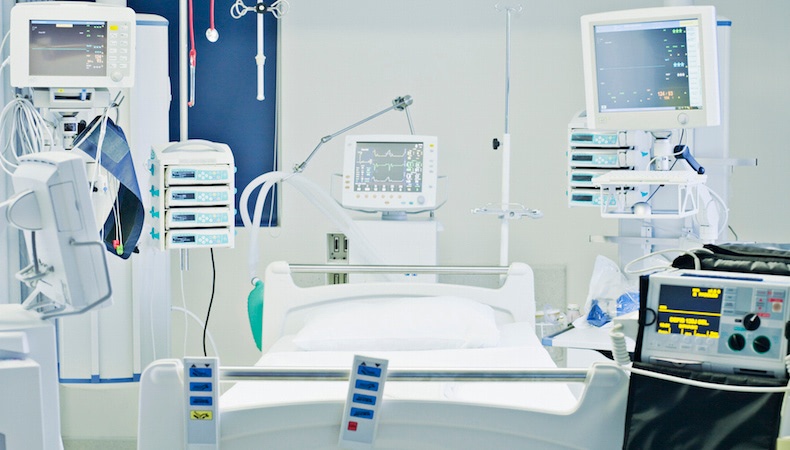 Whether a medical device is used every day or only in emergency situations, it needs to function reliably when it's called upon — every time. There is simply no room for error.
In the age of increasingly complex medical plastic parts, devices and equipment, that means designers and engineers need to pay even closer attention to detail to ensure precision performance.
At Kaysun, we understand what's at stake with every medical injection molding project we produce, and the importance of bringing medical devices to market as quickly as possible. In 2015, we expanded our facilities specifically to ensure we had the most robust medical manufacturing capabilities possible.
We specialize in the medical vertical, having years of expertise in the development and manufacture of extremely complex medical plastic parts and a deep understanding of industry regulations, requirements, and certifications.
ISO 13485:2016
There are many nuances to medical injection molding as it relates to consistently meeting industry standards and Kaysun meets these rigorous standards being ISO 13485:2016 certified.
Of primary importance is having a comprehensive quality management system in place for the design and manufacture of medical devices. Further, medical device performance is largely dependent on the characteristics of the plastics used. With thousands of engineered plastics to choose from, it's important to work with an injection molder that's experienced with medical-grade plastics.
The specially trained plastics experts in our engineering department can help you identify the appropriate materials for your medical injection molding project, and how medical-grade plastics might be engineered with enhanced properties — strength, flexibility, transparency, biocompatibility, and temperature and chemical resistance — for unique medical applications and environments.
Medaccred plastics
Being a value-add to medical manufacturers means leaning into efficiencies that streamline the production process while meeting — and exceeding — the highest expectations for injection molded medical devices and components.
Kaysun holds MedAccred Plastics accreditation, indicating that we are among a few injection molders in the United States with proven expertise in helping medical manufacturers:
Make supplier partner selection and supply chain management more efficient
Adhere to stringent process and product requirements
Improve product quality and reduce the potential for recalls and warranty claims
Reduce overall patient risk and limit OEM litigation/liability exposure
Flexible Partners
When it comes to medical devices and equipment, the needs of OEMs may change drastically from project to project — whether it's making a handheld heart monitor or a dialysis machine, each project presents its own challenges.
As a custom injection molder, we are both responsive and adaptable to your needs as they grow. We are focused on delivering the best end result possible, and will do what it takes to achieve that outcome, including investing in additional equipment if needed. We also have highly skilled engineers on staff to make tooling adjustments, which saves time and money.
In-House Assembly and Secondary Operations
Once your medical plastic part is molded, it doesn't necessarily mean it's finished. Kaysun's full-service approach includes in-house assembly capabilities that can handle a variety of post-molding tasks, such as adding metal inserts. We are also a trusted provider of a wide range of secondary operations such as welding, heat staking, and overmolding. Offering these services help OEMs consolidate vendors, manage supply chains, and streamline their medical injection molding production timelines.
Scientific Molding Experts
Ensuring a medical plastic part is within +/- .001 inches of its intended size can be the difference between the finished product functioning reliably and early failure.
In order to meet tight tolerances, our injection molding engineers are trained and certified in scientific molding, which ensures every process step is done with extreme precision. From part design and material selection to tool design, building and qualification, through production and assembly, they carefully monitor every injection molding variable (e.g., temperature, flow rate, pressure and cooling time/rate, etc.) to ensure a highly accurate, defect-free medical device or component.
There's no "trial and error" guesswork with scientific molding; just carefully calculated and collected data that helps us recreate these ideal conditions over and over again. The result? Virtual elimination of all non-conformance issues, fewer required medical injection molding steps, less wasted materials, and lower costs — all of which reinforce the importance of having your injection molding partner involved early in the design process.
Designing Plastic Parts & Products for Complex Medical Applications helps you gain a deeper understanding of the medical injection molding process, and how an experienced injection molder like Kaysun is pivotal in optimizing medial plastic part performance. Click the button below for your copy of this valuable guide now!