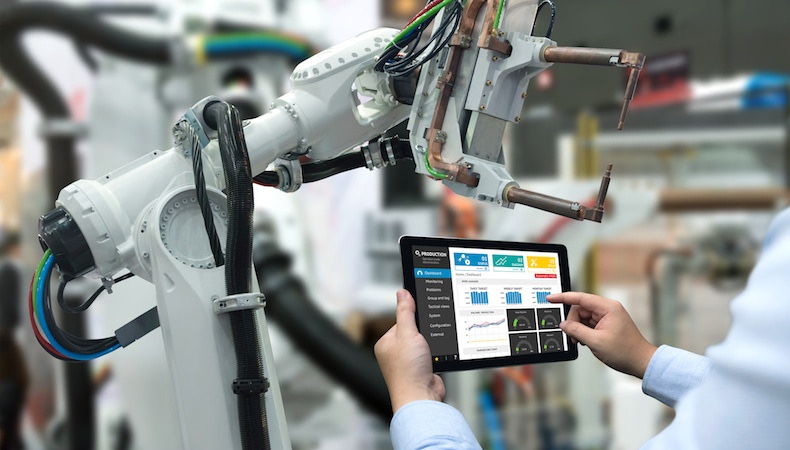 May 7-11 found thousands of professionals from across the plastics industry and all of its vertical markets gathered at NPE2018: The Plastics Show (NPE®) — the world's leading plastics trade show and conference.
Over the course of five days, NPE attendees were given full access to the products, tools, equipment, technologies and resources comprising current — and emerging — solutions that are transforming the future of plastics innovations.
I sat down with several Kaysun team members who were on-hand at the show to find out what they learned about the latest plastic trends, insights and ideas exchanged at the show. Here's a snapshot of their key takeaways:
Automation Initiatives: Robots, Artificial Intelligence and Smart Manufacturing
Faster, stronger and smarter robots were front-and-center at NPE as new automated technologies are echoing plastics industry demand for:
New control features to make cycles faster, facilitate maintenance and simplify programming
Further integration of robot and machine controls
Automated cells with multiple downstream operations integrated beside the press
The expanding list of progressive "must-haves" in conjunction with Industry 4.0 initiatives is changing the face of robotics, which is a boon for productivity. The switch from pneumatics to linear and even more "collaborative" models — meaning those with multiple, axis-jointed arms, servo wrists and advanced safety features — is introducing faster, more precise programming on the line to aid in all facets of production, saving time and increasing throughput.
Since robots are better equipped to handle more complex upstream and downstream operations, complex injection molders that are early adopters of advanced automation, like Kaysun, are able to achieve consistency in fewer cycles and maintain part quality by largely removing the possibility of human error from the production process.
Going Green: Recycling and Sustainability
Recycling and sustainability continues to be a focus within the plastics industry — but it's larger than just retailers and end users. Increased focus on what materials suppliers and others within the supply chain can do to offer, use and find new markets for recycled plastics and products is behind innovations such as more robust chemical recycling systems and post-consumer plastics packaging. The same holds true for identifying sustainability opportunities such as repurposing plastics recovered from end-of-life goods like automobiles, or reaching across industries to use unconventional materials to create earth-friendly composites, as demonstrated by Ford Motor Company's use of tomato skins from Heinz.
These ramped-up efforts are poised to transition how the United States approaches the manufacture of its $400 billion in plastic products annually, and provide opportunities for global transformation.
For injection molders, proactivity is essential in the recycling and sustainability equation. Being involved upfront in the product design phase, for example, affords opportunities to streamline manufacturability, conserve natural resources and eliminate as much non-recyclable waste as possible. Looking inward is a top priority, too. For example, Kaysun cultivates a culture of corporate social responsibility, prioritizing care and concern for the environment, communities and people.
The Evolution of 3D Printing and Its Uses
3D printing is improving many aspects of plastics manufacturing and remains a catalyst for reimagining options for plastic parts. While, in some cases, 3D printing is not a viable alternative to injection molding, advancements in the technology are leading to some impressive results with direct benefits for molders, including:
New options for short-term molds (100-500 cycles), as less time is required to make an injection mold using 3D printing
More efficient production molds, as using printed-in conformal cooling channels instead of straight drilled holes improves cooling and molded part quality, plus it reduces cycle times
Metal replacement options for low-quantity runs, as 3D printing can deliver parts made from carbon-fiber-filled polymers that rival the strength and performance of metal components
Prototyping without hindering production, as for certain applications a desktop polymer printer can produce a suitable prototype with functionality similar to one produced on the line
When looking for an injection molding partner, finding one that stays current on trends and technologies through industry events like NPE2018: The Plastics Show offers a substantial competitive advantage. Find out how forward-thinking molders like Kaysun can be a value-add for your business by reading our What Type of Injection Molder Do You Need? tip sheet.