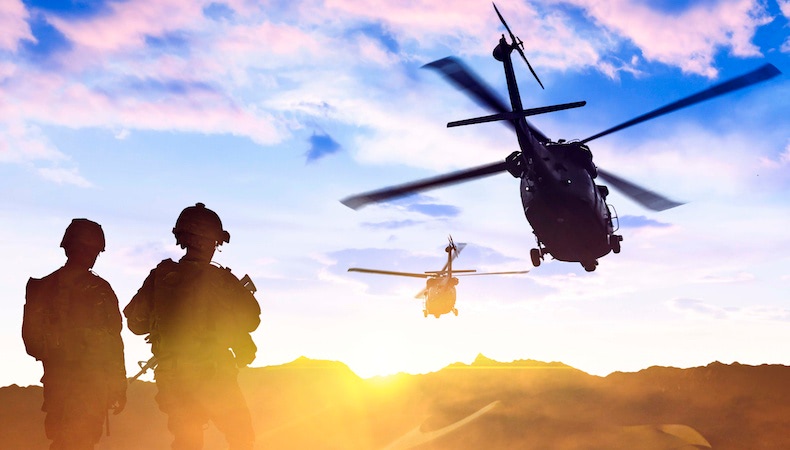 For the first time in over a decade, the United States Army is winding down contingency operations. Army Material Command (AMC) executives are assessing supplier relationships and strategically choosing to continue those that can provide necessary components for ground and weapon systems, communications equipment and armed forces gear without disrupting the Army's supply chain.
This strategic sourcing initiative means streamlining efforts across the board, and military/defense contractors need to rethink their own vendors so as to prevent supply chain failure and mitigate top military risks.
Extended development and production lead times/costs/delays are simply not an option – troops need equipment and gear on-demand, and without fear of running out, to avoid potentially lethal consequences.
Counterfeit parts present reliability risks, increasing the potential for failure in the field and endangering military personnel.
Foreign sources of supply are unavailable to defense contractors for highly sensitive and proprietary military projects due to armed forces and national safety implications.
In response, military manufacturers are opting to work with domestic, ITAR-certified vendors, like Kaysun, to make supply chains lean and efficient.
An ITAR certified molder, Kaysun is sought after by military/defense contractors for the complex injection molded plastic components needed in communications equipment, military medical devices, armored vehicles and other critical-use military applications. More over, as a one-stop resource, Kaysun's front-to-back services are both competitively advantageous and ensure proper execution of the U.S. Army's supply continuity plan:
Engineering design and development support moves an idea from conception through part validation via various design for manufacturability techniques including computer simulation, subject matter expert reviews, and prototype assistance.
Scientific molding processes ensure the optimal molding process is developed for each part. After process development, scientific molding principles are used to maintain part quality from shot to shot, and batch to batch.
Secondary operations encompass a range of needs including overmolding, assembly, welding, finishing, painting, soldering, EMI shielding, hard-coating, testing and inventory management. This one-source efficiency simplifies the overall process, and also saves manufacturers from having to find and thoroughly vet multiple ITAR-compliant vendors.
As contingency operations and related supplier reductions evolve in the U.S. Army, military manufacturers are partnering with experienced, full-service injection molders that can ensure supply continuity and provide expert guidance in plastics selection for critical-use military equipment and gear.
To learn more, download Plastic Materials for Safety and Reliability: A Guide for Military & Defense Applications. Click the button below for your free copy.