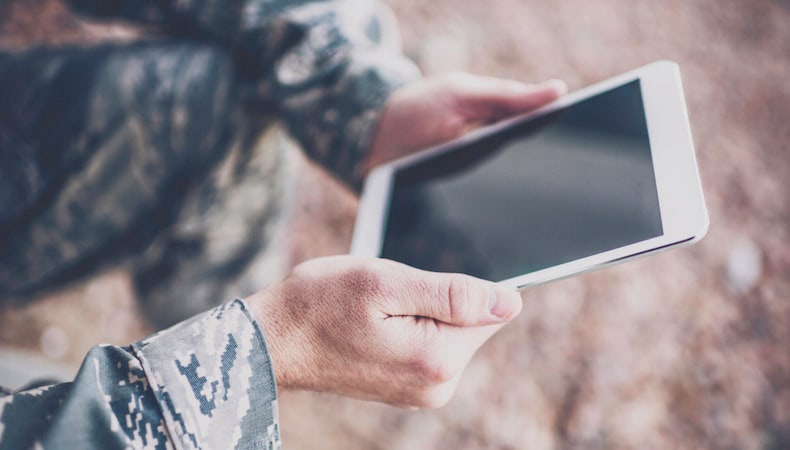 Today's military mission-readiness is heavily dependent on technology, necessitating product reliability and extended life cycles that far exceed the typical 18 months of consumer electronics — sometimes into decades.
Given the rate at which technology advances — and the fact that armed forces' effectiveness and safety are inextricably linked to keeping pace with those advancements — the required longevity for military components presents an obsolescence challenge. Durable, injection-molded plastic housings that use design-based techniques to design in the ability to interchange the electronic components are the solution.
Supply and Demand
Perhaps more than in any other industry, an uninterrupted supply chain is critical to the military. That means working with contractors that can provide products and components without fail. In turn, defense contractors must work with suppliers and manufacturing partners that can meet the demand without maintaining excessively high levels of inventory that face the very real possibility of becoming obsolete on the shelf due to a technology change.
Combatting obsolescence with ongoing military product and component replacement isn't feasible in the field, nor is it realistic from time and budget perspectives. However, using plastic universal housings, upgradeable electronics and design-based techniques addresses all of these issues.
Upgrades vs. Replacement
Universal housings bridge the gap between extended product life cycles and electronics needs. These long-lasting plastic enclosures allow for easy and efficient upgrades wherein new technologies are simply slotted in, rather than replacing the entire unit.
To allow this level of electronics upgrade simplicity in the field requires working through complexities in design and manufacturability. An ITAR-certified, experienced injection molder lends expertise in all aspects of the plastics that make up universal housings, including plastic material compatibility with PCB and silicon, relative costs, second-level reliability and thermal management.
What's more, working with a full-service, complex molder provides the ability to adjust designs for upgradability and extended product life without distorting product form, fit and function. Injection molders can have tooling built with replaceable inserts placed in strategic areas, eliminating expensive system redesigns and providing economic management of obsolescence. Further, this capability maintains external footprint/size and device performance – allowing for years of uninterrupted manufacturability and upgrade ease without compromising military readiness or manufacturing cost objectives.
Electronics obsolescence is a threat to military effectiveness and safety, but proper planning of plastic component materials, design and manufacture alleviates the concern. Learn how experienced complex injection molding partners contribute in Plastic Materials for Safety and Reliability: A Guide for Military & Defense Applications. Download your free copy now by clicking the button below.