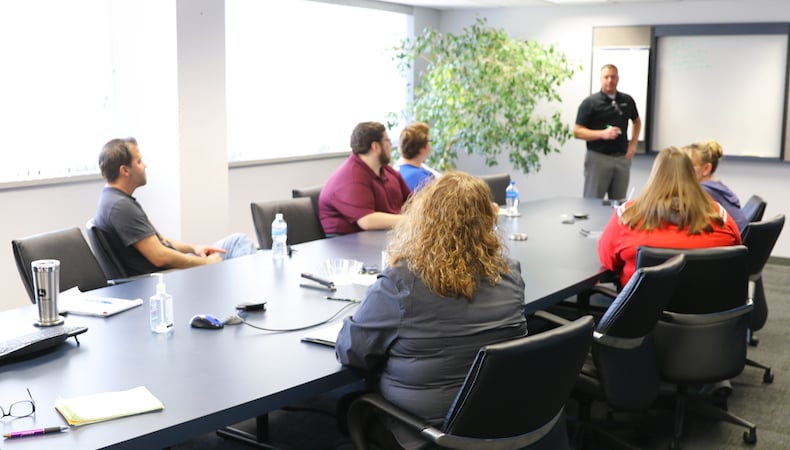 The widespread and ongoing disruptions in the plastics industry has given rise to a certain degree of panic. Manufacturers and suppliers are at the mercy of broken supply chains, and solutions for resins, service, and delivery aren't always readily available.
The global turmoil caused by the largely unanticipated events is undeniable. It is also instructive in terms of the importance of partnering with an experienced custom injection molder to handle crisis points and everyday challenges.
1. The Nuances of Custom Injection Molding Expertise
Earning a reputation for being injection molding experts is multifaceted. Design, engineering, tooling, quality control, customer service — they all factor into the equation. Not every molder is positioned to respond in all of these areas, but those that are — like Kaysun — provide reliability, timeliness, and in-depth problem solving.
Customers can face myriad injection molding challenges, some related to the industry crisis and others arising from poor-performing molder partnerships. Supply chain constraints are among the biggest obstacles, but that doesn't minimize the issues faced by an OEM struggling to achieve tight tolerances or consistent part production quality.
Kaysun has decades of practical experience in injection molding, but how we apply the knowledge sets us apart as true experts. Our robust in-house team consists of engineers and designers skilled in materials selection and behaviors, advanced testing protocols, and tooling. Paired with a quality control team that operates an in-house lab containing sophisticated inspection equipment and comprehensive testing capabilities, Kaysun has the technical resources to think broadly, act collaboratively, and resolve customer issues.
2. Communication is Key
There's not always a quick fix to injection molding problems, nor should there be. Customers may be stymied by resin shortages. Or, cost management may be difficult. A part could be falling out of spec.
It's imperative to take the time to understand the root issue before jumping to a solution. Kaysun proactively communicates with customers, and emphasizes transparency and honesty. Our specialized engineers and materials experts are engaged throughout a project to offer guidance, work with suppliers, and collaborate with customers on decision making. Regular meetings are established to ensure forecasted priorities are met.
But, communication doesn't begin and end with a project. Kaysun has unparalleled purchasing and service groups that make sure all of the details are right, right from the start — and after the sale.
3. Flexibility Proves Invaluable
The willingness to truly partner with a customer is a hallmark of an experienced injection molder. Collaborative application of injection molding expertise and free-flowing communication support these efforts and successful outcomes. It also builds in a certain amount of flexibility.
If the resin shortage and related industry disruptions have taught us anything, it is the importance of remaining agile. Not adhering to a rigid process provides opportunities to meet customers where they are in terms of a problem and help them find a solution. The ability to respond quickly and appropriately separates injection molders from injection molding partners.
Kaysun has cultivated relationships with a diverse customer base, which only enhances our expertise, communication practices, and willingness to remain flexible. In turn, our customers have entrusted us with finding solutions that not only work, but build their business. Discover how you can put Kaysun expertise to work for you in materials selection by downloading Checklist: OEM-Molder Strategies for the Resin Shortage. Click the button below to access your copy now.