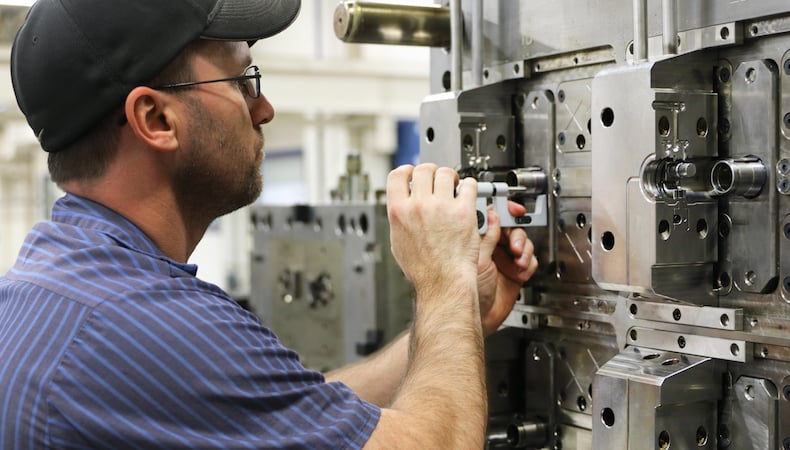 Globally, the annual injection-molded plastics market is currently valued at approximately $260 billion, with a projected 5% CAGR over the next five years.1
These substantial numbers validate the continued and increasing reliance on injection-molded solutions for a variety of applications across industries. They also indicate how much the role of a custom injection molder has changed, shifting from general supplier to trusted partner.
What separates the two? Proven expertise that combines custom injection molding experience with industry-specific accreditations, such as MedAccred accreditation. Injection molders that hold these credentials give OEMs an additional level of assurance of top-quality parts and processes that are in compliance with market mandates.
Kaysun Credentials
OEMs continue to innovate around the established and emerging benefits of plastics, seeking answers to complicated challenges and unique solutions that only a custom injection molder can provide.
To best serve our primary markets, Kaysun has unparalleled plastics expertise, an engineering team that specializes in scientific molding, and the following certifications:
IATF 16949:2016 verifying adherence to the global technical quality management system standards for the automotive industry
ISO 13485:2016 demonstrating the ability to provide quality medical devices and related services that consistently meet customer and regulatory requirements
International Traffic in Arms Regulations (ITAR) certification ensuring U.S. government validation of the companies and safety steps involved with certain military-related manufacturing and applications
MedAccred Accreditation
Custom injection molders that secure and maintain major industry certifications are usually frontrunners for OEMs considering value-added injection molder partnerships.
However, there are some certifications that only a few molders can achieve — namely MedAccred Plastics Accreditation. Earning MedAccred accreditation is a rigorous process, and only a small fraction of injection molders are awarded the distinction, of which Kaysun is one.
Kaysun is consistently relied upon by medical OEMs to lean into efficiencies and exceed the highest expectations for injection-molded medical components and devices. MedAccred certification signals Kaysun's recognized ability to accomplish these goals within the medical market and to translate the production practices into part development for other industries.
Your custom injection molding partnership is key in determining project success in the short- and long-term. Certifications play a major role in how well a molder can address your needs, but there are other important factors. Our What Type of Injection Molder Do You Need? tip sheet helps you gain a comprehensive understanding of molder capabilities and how well they align with your market, approach, and expectations. Click the button below to download your copy now!
SOURCE
1Grand View Research, Global Injection Molded Plastics Market Report, 2020-2027, July 2020