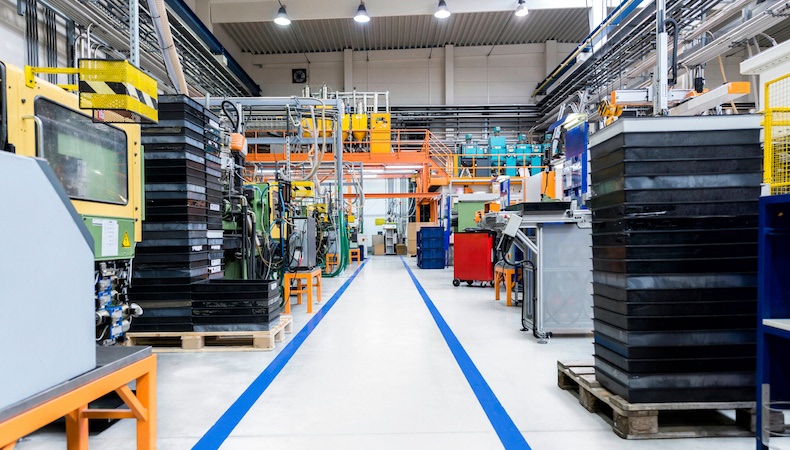 When military/defense contractors seek a complex injection molder to manufacture, sell or distribute goods or service covered under the United States Munitions List (USML), or supply components to goods covered under the USML, verifying that the molder is International Traffic in Arms Regulations (ITAR) certified/compliant is a top priority.
Understandably so, since ITAR compliance and the related registration with the State Department's Directorate of Defense Trade Controls (DDTC) provides the U.S. government with necessary information about companies involved with certain military-related manufacturing activities. Further, ITAR certification/compliance ensures molders for military applications take certain steps to guarantee that military safety and security takes precedence in the goods and services they provide, including:
Assuring internal personnel – employees, directors, sales representatives, etc. – and any subcontractors are aware of and observe the tenets of the molder's ITAR certification
Conducting routine internal and external subcontractor audits to ensure ITAR compliance is prioritized and maintained
Vetting the origins and production of all components designed, developed, configured, adapted or modified for armed forces gear and other military applications controlled under the USML
Verifying that offshore manufacturing is not occurring in violation of ITAR prohibition or licensing regulation, and protecting intellectual property rights of sensitive military information and technologies
Adding Value Beyond ITAR Certification
These mission-critical functions are required of ITAR-certified molders, but military/defense contractors can enhance the value-add if they look for complex injection molder partners that are full service.
A few pointed questions will reveal a molder's depth of expertise and how they approach complex part design, tooling and production:
Do you conduct Design for Manufacturability (DfM) studies?
Do you perform a moldflow analysis?
Are you willing to review designs for injection molding feasibility?
How do you ensure a design is optimized for the injection molding process?
Do you offer design improvements and design adjustments for converting metal components to plastic?
Can you help us combine multiple parts into one complex component?
What in-house full service and secondary operations are available?
The Military & Defense Project Scoping Checklist will help you find a well-rounded ITAR-certified complex injection molder partner, like Kaysun, and understand how to work with them to achieve the highest quality and safety objections for your project. Download your free copy now by clicking the button below.