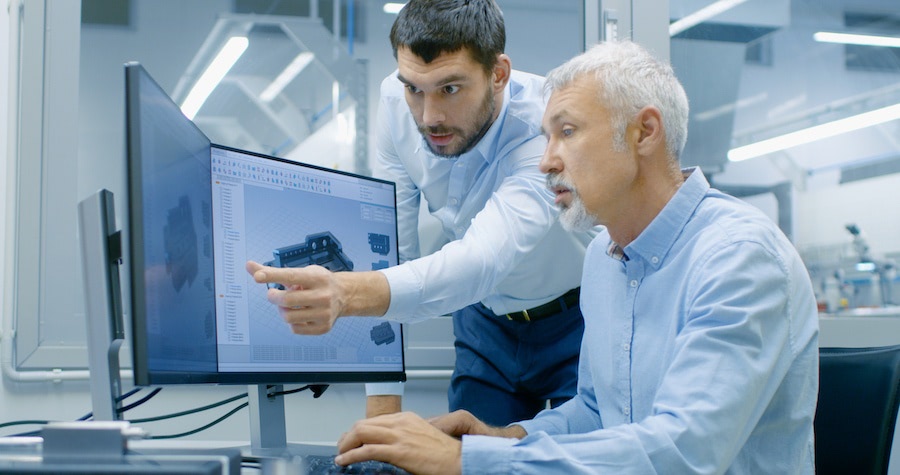 Up until World War II, achieving necessary product functionality at the lowest cost was usually done by any means necessary. However, the war-related scarcity of materials and parts compelled General Electric engineers to find material substitutes.
Many of the substitutes reduced project costs and improved overall product performance — and the standard practice of finding cost-effective manufacturing solutions without compromising product functionality or quality was born. Today, we know it as "value analysis" for existing parts or "value engineering" for new parts.

Value engineering in manufacturing remains an integral part of the process. For new injection-molded parts, there is a direct correlation between value engineering and the level of injection molder involvement in the project.
When the molder is engaged early on in the design phase for a new product, their engineering teams have the most influence on outcomes. This is particularly true in relation to project costs. Manufacturers often turn to custom injection molders to reduce costs in existing product lines through metal to plastic conversion, materials substitution, lightweighting designs, parts consolidation, and/or secondary operations management.
In-Depth Part Design Analysis
Custom injection molders skilled in Design for Manufacturability (DfM) augment the benefits of framing a project's value in terms of function and cost because DfM can often improve both.
How? A DfM analysis produces accurate, product-specific details upon which decisions can be made regarding design, tolerances, tooling, and potential restrictions. Eliminating guesswork and assumptions early on in the design phase — where an estimated 80% of a project's budget is spent1 — means flaws can be detected and corrected well in advance of production.
Further, custom injection molding allows for machining tight tolerances into finished parts and/or combining parts into a one-piece design. DfM enables the integration of cost-effective value engineering that doesn't adversely impact product performance, quality, reliability, or safety.
Materials Selection
Like the General Electric engineers of decades past, an experienced injection molder's engineering team is focused on finding the best-suited, most cost-effective materials for the job.
The original value engineers likely did so out of necessity and lack of supply.
The opposite holds true for today's value engineering in manufacturing since there are currently more than 25,000 plastics available for injection molding. The sheer number of possibilities underscores the fact that only engineers specially trained in plastics' characteristics can match materials to product performance, quality, and cost-effectiveness throughout a specified lifecycle.
How a custom injection molder supports value engineering in manufacturing depends largely on how well their capabilities align with your project needs. Objectively evaluate and select injection molding partners using our tip sheet, What Type of Injection Molder Do You Need? Click the button to access your copy now!
1Advice Manufacturing, Value Analysis (VA) and Value Engineering (VE), Definitions and Benefits, Undated