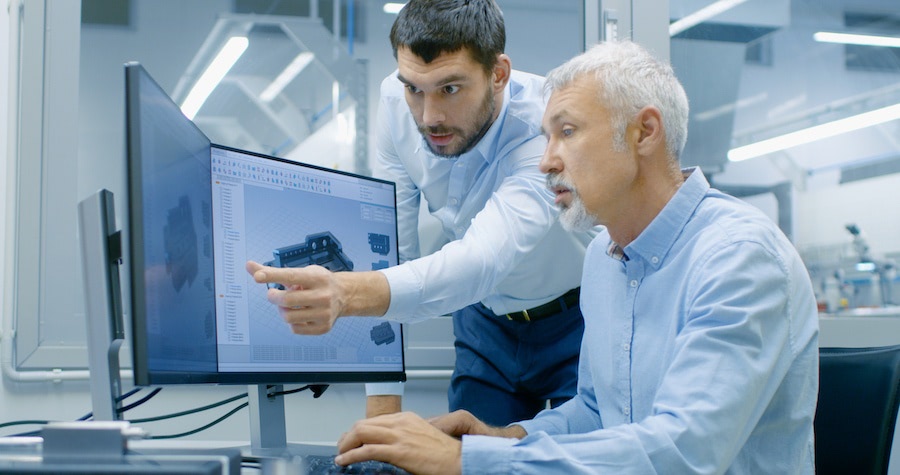 Up until the 1940s achieving necessary product functionality at the lowest cost was usually done by any means necessary. However, during the height of World War II the scarcity of materials and components drove General Electric engineers to find material substitutes, many of which reduced project costs and improved overall product performance. Thus, the approach of finding cost-effective manufacturing solutions without compromising product functionality or quality — later dubbed "value engineering" — was born.
Today, value engineering remains an integral part of the manufacturing process. For injection molded products, there is a direct correlation between value engineering and the level of injection molder involvement in the project, especially when the molder is engaged early on in the design phase — when they have the most influence on outcome. This is particularly true in relation to project costs, as companies often turn to injection molders to engineer cost out of existing product lines through metal to plastic conversion, using more economical yet project-appropriate plastics or lightweighting parts through redesign.
By providing expert in-depth analysis and guidance on materials selection, injection molders support value engineering initiatives and can help contain project costs.
In-Depth Part Design Analysis
Injection molders skilled in Design for Manufacturability (DfM) amplify the benefits of framing a project's value in terms of function and cost, because DfM can often improve both. How? A DfM analysis produces accurate, product-specific details upon which decisions can be made regarding design, tolerances, tooling and potential restrictions. Eliminating guesswork and assumptions early on means design flaws can be detected and corrected prior to production, using cost-effective methods that don't adversely impact product performance, quality, reliability or safety.
Materials Selection
Like the General Electric engineers of decades past, an experienced injection molder's engineering team is focused on finding the best-suited, most cost-effective materials for the job. While the original value engineers likely did so out of necessity and lack of supply, the opposite holds true for today's engineers since there are currently more than 25,000 resins available for injection molding. Only those engineers specially trained in plastics can weigh in on appropriate materials that have the characteristics necessary to ensure proper product performance, quality and cost-effectiveness throughout a specified life cycle.
Understanding the value an injection molder brings to a project starts with knowing the challenges and budget obstacles they can help you overcome, as detailed in our whitepaper below. Click the button to access your copy now!