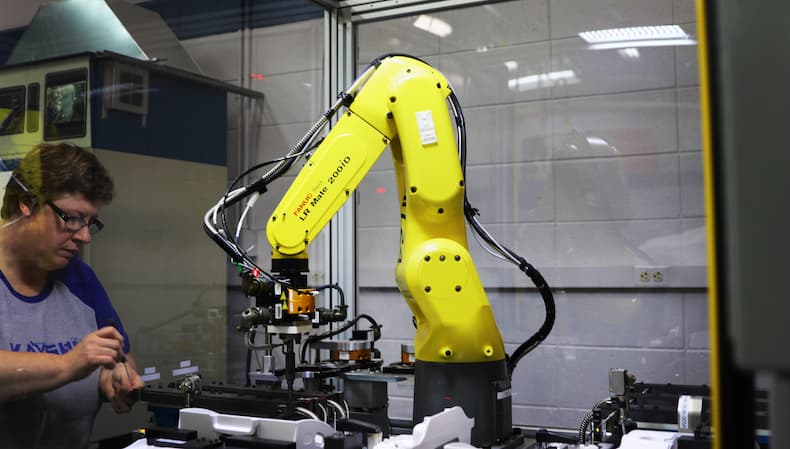 An estimated 80% of a project's costs are determined within the design phase.1 For injection molded parts, tooling often consumes a good share of the budget and decision-making, but it's not the only consideration.
Value-added services (also known as secondary operations) are essential and sometimes overlooked during design because of their injection molding post-processing status. However, identifying the proper value-added services early in the project timeline can help eliminate injection molding defects that could ultimately lead to costly fixes.
Leaning on lengthy supply chains to provide secondary operations carries its own risk. Delayed communication, part quality control, responsiveness, and other essentials can interfere with time to market — and profitability.
Partnering with a custom injection molder that offers in-house value-added services is practical, but not all molders that provide secondary operations are a solution. Finding a molding partner with proven capabilities and the expertise to guide choices on services that suit your project streamlines decision making, risk, and costs.
The Kaysun Approach to Injection Molding Post-Processing
A leader in custom injection molding, Kaysun views value-added services as more than customer convenience. They are integral to optimizing cost-effective solutions for challenges OEMs face on a daily basis.
Focused on refining injection molding post-processing to true value-adds has led Kaysun to cultivate time- and cost-saving capabilities unmatched by other molders.
For routine or complex general assembly and part-handling projects, Kaysun utilizes a large network of knowledgeable automation industry leaders.
However, since most custom injection molding assembly is unique and strategic, it's the in-house value-added services that elevate an OEM-Kaysun partnership, including:
Plastic-to-plastic assembly:

State-of-the-art welding services

set Kaysun apart in plastic-to-plastic assembly. Ultrasonic, spin, laser, and vibration welding allow for the manufacture of parts that would otherwise be unmoldable. This is particularly useful for parts undergoing

metal-to-plastic conversion

that need to hold the same geometry as the previously cast or machined part.
Plastic-to-metal assembly: Assembly of an injection molded part with a purchased metal part (e.g.,

threaded inserts

or stamped sheet metal) is generally accomplished through ultrasonic or thermal welding within the Kaysun facility. This eliminates the need for further assembly — a major advantage for OEMs.
Automated inspection: Injection-molded parts carry a certain amount of inherent defect risk associated with prolonged tool wear,

resin variation between lots

, or environmental changes. Most defects are common and easily fixed provided they are caught. A strong automated inspection protocol prevents such errors. Kaysun combines vision, 3D scanning, leak testing, and physical inspection tests to ensure consistent and robust quality of finished parts.
The injection molding assembly process is increasingly sophisticated. OEMs are put in the position of having to invest more time and money to keep pace with need, so reliable molder partnerships take on added importance.
5 Questions OEMS Must Ask Before Partnering With a Custom Injection Molder provides a framework for evaluating molders based on key credentials that determine suitability for your next — and future — projects. Click the button below to download your copy of this quick-reference guide.
SOURCE
1Advice Manufacturing, Value Analysis (VA) and Value Engineering (VE): Definitions and Benefits, Undated