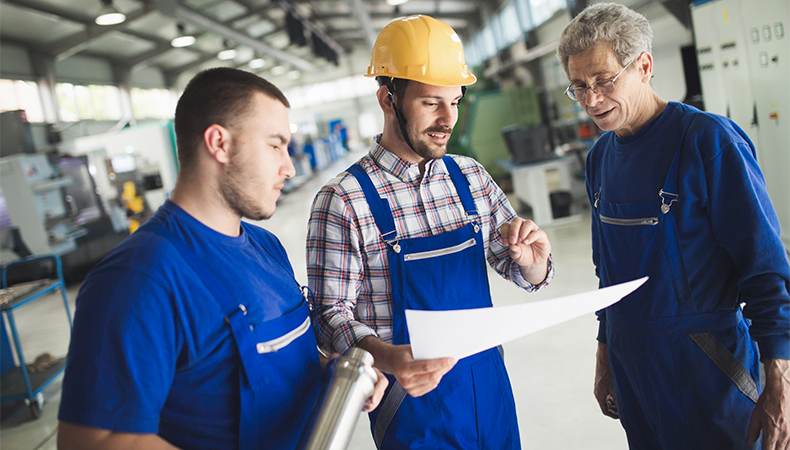 U.S. manufacturing in a variety of industries has gained traction in recent years. Counterbalancing the business uptick many are experiencing, however, is the strain of a workforce in transition.
The Manufacturing Institute and Deloitte recently crunched the numbers, and the results have many OEMs anxious. About 22% — nearly three million — skilled manufacturing workers will be retiring within the next decade. This mass exodus alone could put a wrinkle in productivity, but it's further compounded by manufacturing growth that's driving the addition of 700,000 skilled positions over and on top of those being vacated. If that's not enough, a continuing lack of Science/Technology/Engineering/Mathematics (STEM) graduates on a national level all but ensures the shortfall of qualified manufacturing workers will be perpetuated for the foreseeable future, potentially leaving nearly four million jobs unfilled.
To deal with a workforce in flux, OEMs need to rely on the support and continuity of trusted suppliers. Consolidating injection molding suppliers to ensure your go-to injection molders are top tier in terms of product design, engineering and production goes a long way to maintaining product quality and consistency. However, experience and a demonstrated willingness to partner with OEMs will separate those that will work to cover all the bases, including:
Value-added partnerships with suppliers have taken on new importance in recent years. Complex injection molders like Kaysun are committed to helping OEMs across industries confront and overcome the challenges of a shifting, and sometimes short, workforce. Make sure you're aligning yourself with the right injection molder by using our objective evaluation tool, What Type of Injection Molder Do You Need? Click the button below to instantly access your copy.