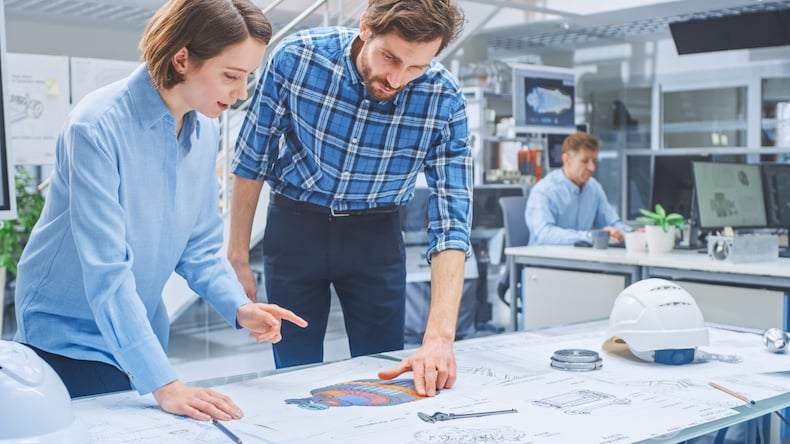 Requesting injection molding quotes is a standard practice for manufacturers looking to manage the costs associated with a program. Comparing injection molding price estimates may generally answer, "How much does injection molding cost?" It may even lead an OEM to select a molder based upon the bottom line.
However, price point doesn't necessarily denote value.
Injection Molding Quotes: Going Beyond Face Value
Looking past the injection molding quote numbers to capabilities, competencies, and experience speaks to how a molder will approach an application — especially the tough challenges. But there's more.
Understanding what a molder contributes to managing total delivered cost (TDC) reveals how they strategically align with a manufacturer's expectations, team, and brand promises. It's a level of commitment that separates custom injection molders from commodity options, and demonstrates the actual value of an injection molding price estimate.
Depth of expertise and a willingness to truly partner with customers have made Kaysun the trusted leader in injection molding across a range of industries. In this short video, I explain how collaborative engagement during quoting, and at each subsequent stage of a program, drives the engineering and production of high quality, low cost parts:
What Goes into Providing an Injection Molding Quote at Kaysun? [VIDEO OVERVIEW]
Unlike some suppliers that quote programs based solely upon customer-supplied prints, Kaysun actively collaborates with customers' engineering teams.
Real-time exchange of information provides a more nuanced understanding of the application — such as tolerances and their impact on design functionality. As a result, Kaysun can accurately quote a program based on a detailed plan that meets customer requirements and incorporates the most cost effective production methods. Proactive collaboration upfront also serves as the basis for continued cross-functional teamwork upon Kaysun being awarded the program.
Kaysun's advanced processes also provide key data-driven insights that refine quote, program, and production accuracy. Findings from mold flow evaluation, for example, dictate how, or if, an application is actually fillable and manufacturable. Similarly, Design for Manufacturability (DfM) analysis measures the feasibility of any proposed application adjustments against functionality requirements and assembly fit.
Collaboration, testing, and a focused approach to providing high-quality, low-cost parts are the cornerstones to Kaysun's well-earned reputation for taking on — and solving — even the toughest custom injection molding challenges. A quote is only the beginning of Kaysun's commitment to our customers.
Complex applications require thoughtful program planning, from the injection molding quote through engineering and production. Leveraging the value of a molder that aligns with your objectives and helps improve outcomes is essential. Request a free consultation to explore how Kaysun can help you gain time and cost efficiencies on your current or future programs.