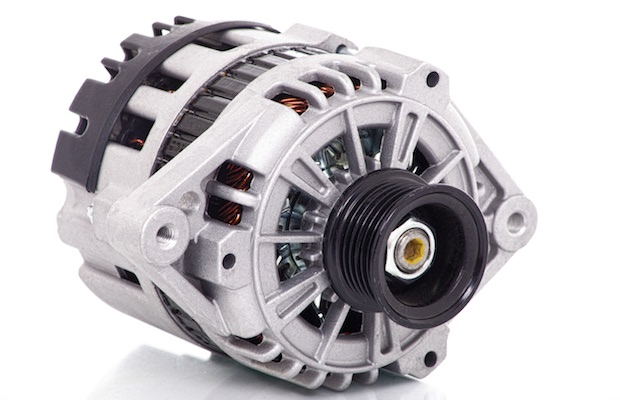 Since 1975, the automotive industry has been under governmental mandate to improve the average fuel economy of cars and light trucks manufactured in the United States. The Corporate Average Fuel Economy (CAFE) standards, born out of the Arab Oil Embargo of the mid-70s, are still in effect today with recently added emphasis placed on further improving fuel economy, reducing greenhouse gases and saving people money at the gas pump.
To that end, the National Highway Traffic Safety Administration (NHTSA) and United States Environmental Protection Agency (EPA) have joined forces to develop and issue joint final rules for CAFE compliance that apply to consecutive five-year blocks of vehicle models. As rules and automobile efficiencies evolve, it begs the question of how automotive manufacturers will continue to successfully meet CAFE standards.
Lightweighting
The answer partially lies in automobile lightweighting, meaning building vehicles that weigh less and, as a result, achieve better fuel economy and handling. Using injection molded plastic components instead of die cast metal parts present viable opportunities to lighten the vehicle weight, reduce engine strain and improve overall performance. Also, fewer metal parts equates to less rusting, landfill debris, and the resulting environmental hazards.
Metal-to-plastic conversion
While swapping metal automotive parts for injection molded plastic components may sound relatively simple, in reality, it's a complex engineering process. Designers need to understand the mechanical and structural differences between metal and plastic to determine how the materials will perform in end-user environments, and in which ways metal-to-plastic conversion will impact outcomes.
To do so, there are three critical steps design engineers need to follow:
Feasibility analysis: The first step is finding out if your automotive project
 is suitable for metal-to-plastic conversion. This requires considerable analysis of the design from not only a technical aspect (understanding the end-use, environmental conditions, manufacturability, etc.), but also economic feasibility. In addition to cost/ROI analysis, careful thought must be given to the realistic ability to develop a suitable design, and the practicality of executing the conversion.
Materials selection and testing: The availability of 25,000 engineered plastic materials makes for nearly limitless design flexibility and customization, but selection cannot be arbitrary. Matching the appropriate material to the automotive application takes prototyping and deep plastics knowledge to understand how the plastic will perform in real world scenarios. In this phase, injection-molding engineers test how the plastic responds based on its physical and chemical characteristics, such as strength, flexibility and melting and cooling behaviors.
Additional design considerations: Even if the feasibility analysis and materials selection point to successful metal-to-plastic conversion, jumping into the project could prove counterproductive without accounting for every aspect of the design. Simply substituting plastic for metal in a design rarely works because plastics have different mechanical properties that affect product performance in the end-user environment. These variations, however, can be corrected by adding design features such as greater wall thickness or ribs for strength. Take time to assess if plastic will solve one challenge but perhaps create others.
Many manufacturers are turning to metal-to-plastic component conversion to comply with increased governmental mandates within the automotive industry. For more detailed information on the science and process behind converting automotive designs to plastic, read our new ebook, "Converting Metal Automotive Components to Plastic: A Guide for Manufacturers." Click the button below to download your free copy!