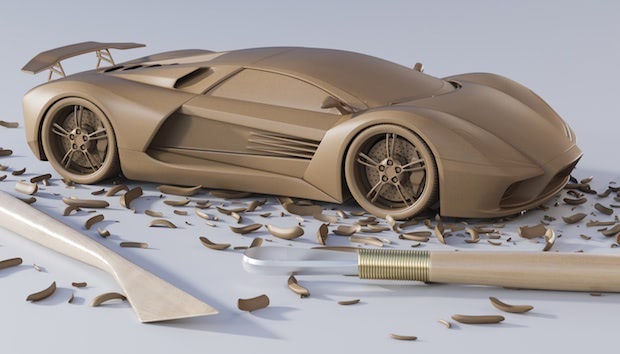 While manufacturability, quality, and performance of injection molded automotive components is the end goal, getting to that point requires that design engineers carefully consider every aspect of the development. This includes the impact that the injection molding process has on overall fit, function, performance and safety of those critical use components.
That's why establishing a relationship with a trusted injection molder and involving them early in the design process is a fundamental first step toward successfully achieving manufacturability goals. In fact, engaging an experienced injection molder prior to finalizing prints is ideal. The molder's plastics expertise will help guide the component design away from potential pitfalls that could otherwise add cost and risk. This is especially crucial when a die cast metal part is being converted to injection-molded plastic.
Reducing Cost
Molders have a thorough understanding of how plastics perform during the molding process, gained through extensive testing and analysis, using tools like design for manufacturability studies. This test relies on finite design analysis and mold flow simulations to identify potential issues with the part. The earlier a molder conducts a design for manufacturability study, the less likely it is to experience expensive modifications and delays in the tooling and production phases.
In addition to cutting costs, a design for manufacturability study increases profit potential. The time saved by having the bugs worked out of a design prior to a purchase order approval translates to faster time to market and a decided competitive advantage.
Reducing Risk
Automotive component failure can have devastating consequences. In addition to putting end users in peril, there is the substantial and long-reaching brand impact of recalls, warranty claims and lawsuits.
Minimizing risk in every phase of automotive component design and manufacture is a priority, and the focus of a manufacturer-molder relationship. Looping a molder who's experienced in complex injection molding into conversations about specific design needs – like parts outlasting warranty timeframes, for example – means benefiting from their knowledge of resins and thermoplastic behaviors well before production. Identifying and using materials with specific properties like heat and chemical resistance or superior force strength means producing automotive components that infrequently break down, keeping risk of injury or warranty claims low.
A molder included in the design phase and throughout the process is an invaluable asset for automotive manufacturers in general, and in specific relation to cost and risk reduction.
For more information on how molders can help solve tough automotive engineering design challenges, download our free ebook, Guide to Designing for Critical-Use Automotive Applications. Click the button below for your free copy.