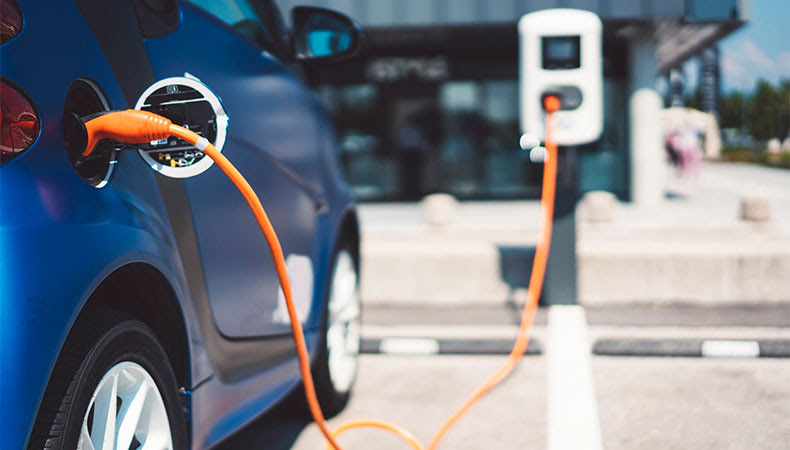 Worldwide, sales of electric vehicles rose by 73% in 2018 — a banner year by any measurement, but all the more remarkable given it followed sales growth of 86% in 2017. The sales figures are more than impressive; they reflect a shift in consumer demand for affordable, eco-friendly transportation options and the bellwether of change in the automotive industry.
In response, automotive OEMs are focusing on metal-to-plastic conversion and injection molded plastic parts to better align with the unique needs and environmental benefits of electric vehicles, hybrids, and next-generation internal combustion engines. The shift is both practical and beneficial since plastics offer:
1. Reduced Weight
Not surprisingly, weight reduction is the primary reason OEMs choose metal-to-plastic conversion and injection molded plastic components. Lighter-weight electric vehicles have greater range between recharges — an emerging customer must-have during purchase consideration. Also, lightweighting vehicles (both battery-powered and conventional) simplifies compliance with increasingly stringent governmental regulations surrounding fuel efficiency and reduced reliance on natural resources.
2. Suitable Characteristics
Injection molded plastic parts can be made using materials with characteristics that address certain requirements unique to electric vehicles. Batteries, for example, must remain cool. A number of polymers offer excellent heat resistance from which to construct battery compartments and cooling systems without sacrificing durability and safety.
RELATED: Automotive Injection Molding Part Histories: 3 Proven Solutions to Complex Industry Challenges
3. Strength and Safety
There's sometimes pushback with regard to safety: How can a plastic part or component offer the same protective qualities as metal? It's a legitimate question, and the answer surprises many. Certain plastics can be engineered to rival or exceed metal's tensile strength while also offering exceptional modulus, fatigue, creep resistance, and impact resistance while cutting weight by 30%.
4. Lower Costs
Generally speaking, injection molded plastic parts are less expensive to produce than metal components, which allows OEMs and the electric vehicle makers they serve to better control costs and maximize profits.
5. Versatility
Since plastics provide versatility in engineering and design, automotive OEMs are finding a host of ways to incorporate injection molded parts into electric vehicles, ranging from internal components to exterior panels, seat structures, and battery housings.
The sustained popularity of electric vehicles is compelling automotive OEMs to convert metal parts to plastic and use more injection molded plastic parts and components. Doing so successfully is best accomplished by partnering with an experienced custom injection molding partner like Kaysun — a molder with deep knowledge of automotive product design, production, and assembly backed by IATF 16949 certification.
To assess your needs and better determine how Kaysun can help you with a current or upcoming project, read Converting Metal Automotive Components to Plastic: A Manufacturer's Guide. Click the button below to access your copy of this valuable eBook now.