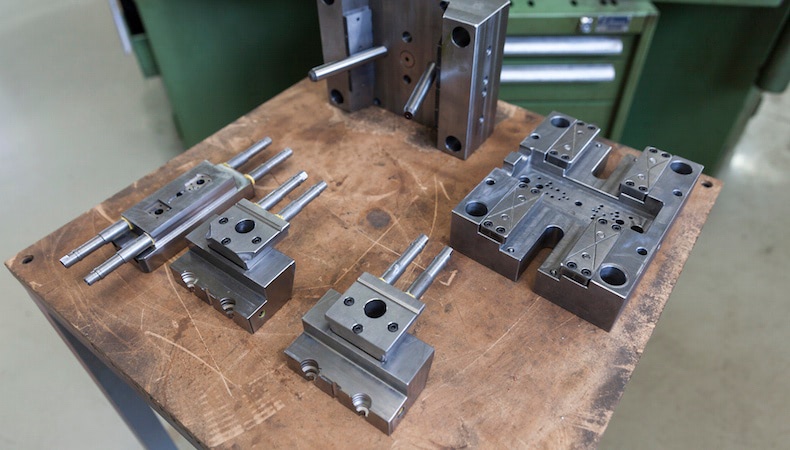 Injection molds are a necessary and typically expensive part of any critical use plastic component project. Oftentimes, protecting this considerable tooling investment is overlooked until the mold breaks down or experiences another serious problem that bottoms out the bottom line. With good reason—emergency repair expenses on top of the time, productivity and product lost can be staggering.
This worst case scenario plays out worldwide, suggesting that catastrophic plastic injection mold breakdown cannot be avoided. However, if more emphasis is placed on preventative maintenance, there is far less likelihood of it happening suddenly, leaving you in a production lurch.
The Benefits of Preventative Injection Mold Maintenance
Beyond minimizing the occurrence and impact of costly repairs, preventative maintenance:
Extends the working life of an injection mold

by ensuring consistent, optimal functionality—and decreasing overall production costs for the lifetime of your product

Curtails production of flawed components since potential issues are detected and corrected before defective shots are made
Optimizes part design

because precision

processes like scientific molding

and detailed specs can be carried out without fluctuation between production lines and product runs
To achieve these goals there must be a commitment to regular processes, like those in a preventative maintenance schedule.
Developing an Effective Maintenance Schedule
Developing and implementing a preventative maintenance schedule is not a one-size-fits-all proposition. Regular on-site cleanings and inspections provide some insights, but for a schedule to be effective manufacturers must be aware of other factors like:
The number of cycles

a mold undergoes between on-site inspection

The environment

in which the mold operates, as certain conditions like moisture, pressure and temperature can prematurely age the mold

The build-up

that may occur on mold surfaces that can cause flash and eventually damage a tool if left unchecked

The materials

placed in the mold—the more abrasive, the more likely that the frequency of maintenance increases

The complexity

of the product for which the mold is used may introduce intricacies that can wear and fall out of spec without regular mold maintenance
Keeping track of these details can be time-consuming, but when weighed against the business impact of a mold breakdown, preventative maintenance is a worthy investment.
Suppliers Can Help
The first step manufacturers can take toward successful preventative maintenance is partnering with suppliers like Kaysun that not only understand the importance of being proactive when it comes to mold longevity and performance, but also offer trusted guidance based on expertise and practical experience, and have the in-house tooling technicians to properly maintain your tools.
Learn more in our whitepaper, Mold Design & Tooling for Injection Molding. Click the button below to download your free copy now.