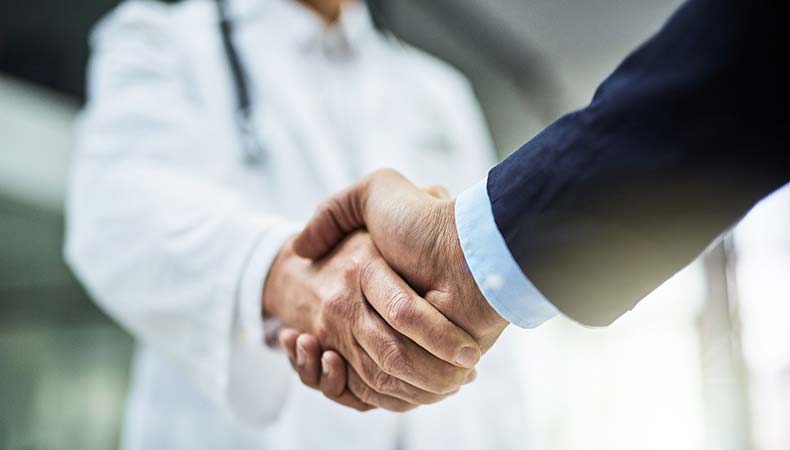 The medical industry is a complex network of skilled professionals, facilities and equipment that provides ongoing, immediate — and, at times, emergency — services to preserve and protect human health. It carries a unique importance, and medical device and equipment manufacturers share in shouldering that responsibility by taking all necessary precautions to help ensure the critical-use products they provide are defect-free and consistently reliable.
But, these guarantees don't start with the end product. Medical device manufacturers must be selective in the vendors they work with all throughout their supply chain. For example, the production of even the smallest plastic parts and components is complex and highly regulated. Not every injection molder is qualified to meet these standards, so how do you choose the right partner for your product development and production needs?
A good place to start is narrowing your prospective list to include only vendors with proven experience in critical-use injection molded medical parts. However, experience is only one criterion upon which to evaluate potential molders. It's important to objectively compare molders on the basis of the qualifications and capabilities they possess, specific to medical OEMs. Do they:
Know and comply with rigorous FDA regulations, including medical device-specific protocols outlined by the Center for Devices and Radiological Health (CDRH)
Currently hold medical industry certifications, such as ISO 13485 and 21 CFR 820
Are capable of adhering to clean room standards that protect sensitive medical parts and components from dust, chemical vapors and other contaminants that could compromise product quality, integrity and safety
Understand the nuances of materials required for medical devices and equipment, and can accurately address resin attributes, plastics compatibility, and molding performance
Offer diverse services that complement plastic component manufacturing, like engineering support that includes forward-thinking practices like Design for Manufacturability (DfM), moldflow analysis and scientific molding, as well as rigorous quality inspections that ensure tolerances are within spec, production is repeatable and parts are absolutely consistent
Manage the production supply chain to facilitate secondary processes and sub-assembly, thereby maximizing efficiencies that reduce costly re-work, streamline process steps, speed time to market and save you money
Finding the right injection molder with requisite medical industry experience that's reinforced with a broad range of value-added capabilities is the foundation for trusted, long-term partnerships — like those many medical manufacturers have forged with Kaysun.
Learn more about finding, vetting and choosing a full-service injection molder that's the best fit for your business in The Ultimate Guide to Medical Parts Manufacturer Selection. Click the button below for your copy.